Episode 307 - Rob Auton

The Comedian's Comedian Podcast with Stuart Goldsmith: Episode 307 - Rob Auton
Rob Auton is a revelation; a comic like no other. His superbly funny and intensely thoughtful shows take a single topic like Hair, Time, or Sleep and dig for real meaning in those concepts, to hilarious and even profound effect. We talk about his love of thinking, the poetry in a football pass, the collaging skills of Kanye West, and why comedy really does mean the world to him.
Download episode
(right click, select save link)
Published: 5th September 2019. Length: 86 minutes.
Next ComComPod episodes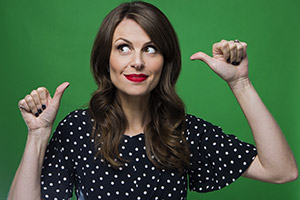 The Comedian's Comedian Podcast with Stuart Goldsmith - All Episodes