Episode 252 - John-Luke Roberts

The Comedian's Comedian Podcast with Stuart Goldsmith: Episode 252 - John-Luke Roberts
Splicing together physical absurdity with beautifully cerebral joke-writing, John-Luke Roberts is responsible for some genuinely ground-breaking comedy. We discuss how he was vice-president of Cambridge Footlights while not feeling part of it, how he battles his ego and why he was drawn to Ecole Phillipe Gaulier. We also explore what it feels like to perform as a terrifying clown of your own dead father...
Published: 25th June 2018. Length: 90 minutes. Size: 83.6mb
Next ComComPod episodes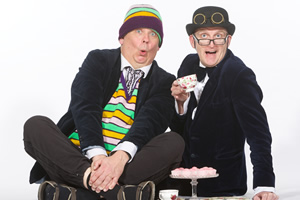 Date: 3rd July 2018 Length: 68 mins Size: 63.5mb
Vaudeville musical prop-based comedy dickheads, the Raymond and Mr Timpkins Review have been winning standing ovations all over Britain for decades. We talk about their origins filling in during the...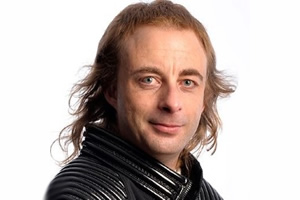 Date: 9th July 2018 Length: 91 mins Size: 84.7mb
Paul Foot has one of the most refreshingly original comic voices in the world. We delve deep into the 13 years he spent being brilliant but unreliable, and the psychological...
The Comedian's Comedian Podcast with Stuart Goldsmith - All Episodes