Episode 246 - Anne Edmonds

The Comedian's Comedian Podcast with Stuart Goldsmith: Episode 246 - Anne Edmonds
Recorded in 2017, this episode refers to Anne's previous Barry nomination and not her most recent one, which might hint at the kind of quality of comic we've got here... We talk about her ability to inhabit incredibly funny and idiosyncratic Australian characters, her eye for detail, and then completely miss out on her excellent ABC 'noir'-ish sitcom The Edge Of The Bush.
Published: 14th May 2018. Length: 64 minutes. Size: 60.1mb
Next ComComPod episodes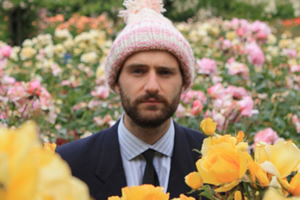 Date: 21st May 2018 Length: 83 mins Size: 76.6mb
Considering oneself 'an artist who works in the field of comedy' is the starting point for a fascinating re-framing of the whole goddamn thing, in this conversation with the wonderfully...
The Comedian's Comedian Podcast with Stuart Goldsmith - All Episodes