Episode 243 - Beth Stelling

The Comedian's Comedian Podcast with Stuart Goldsmith: Episode 243 - Beth Stelling
Her laid-back style masking a sly wit that rewards your full attention, Beth Stelling is an indomitable comic force. Live at SXSW, we discuss risk and reward with regard to pace, bridging alt and mainstream, 'putting your briefcase away' when it comes to your set-list, and why she'll never make another bagel sandwich...
Published: 16th April 2018. Length: 66 minutes. Size: 60.9mb
Next ComComPod episodes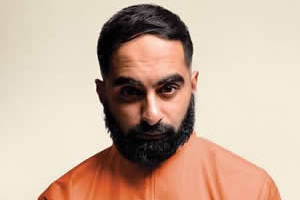 Date: 23rd April 2018 Length: 80 mins Size: 74.6mb
Very funny, amazingly watchable, and offering genuine insight into his personal and social politics, Tez Ilyas is a Northern, working-class, muslim comic capable of going all the way. Exceptionally frank...
The Comedian's Comedian Podcast with Stuart Goldsmith - All Episodes