Episode 229 - Zoe Coombs Marr

The Comedian's Comedian Podcast with Stuart Goldsmith: Episode 229 - Zoe Coombs Marr
I've never seen such an immediate standing ovation as the one we gave Zoe Coombs Marr at the end of her show Trigger Warning this year. Her multiple award-winning creation 'Dave' is a troubled hack comic and the centre of an awesomely meta-textual subversion and dismantling of the craft of comedy. We talk about the range and limits of character work, learn about feminist super-group show Wild Bore, and find out why she'd be happy to fail if it meant the world changed.
Published: 4th December 2017. Length: 84 minutes. Size: 38.9mb
Next ComComPod Episodes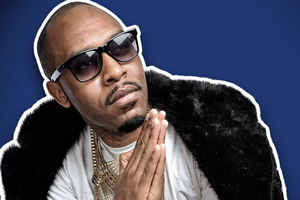 Date: 12th December 2017 Length: 114 mins Size: 105mb
Dane Baptiste is raising the bar for articulate, socially-conscious stand-up, and pulls no intellectual punches in this conversation, which takes in chakras, Arthur Maslow's hierarchy of needs and transcendental perception......
The Comedian's Comedian Podcast with Stuart Goldsmith - All Episodes