Episode 226 - Sean Patton

The Comedian's Comedian Podcast with Stuart Goldsmith: Episode 226 - Sean Patton
Infused with the lyrical virtuosity of his native New Orleans, comic and story-teller Sean Patton is adept at finding the meaningful in the profane. We talk about his OCD; his fixation on the art and craft of comedy; why he favours purity over people-pleasing; and how the high school bullshit seeps back into the circuit...
Published: 30th October 2017. Length: 84 minutes. Size: 38.6mb
Next ComComPod Episodes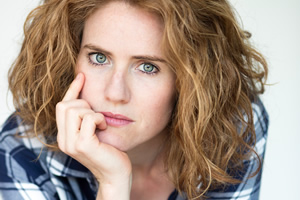 Date: 13th November 2017 Length: 85 mins Size: 39.5mb
A superb comedian story-teller, Sarah Kendall's work is suffused with genuine meaning. She talks vividly here about controlling her anxiety and the aftermath of a nervous breakdown. We also delve...
The Comedian's Comedian Podcast with Stuart Goldsmith - All Episodes