Episode 225 - Reginald D Hunter

The Comedian's Comedian Podcast with Stuart Goldsmith: Episode 225 - Reginald D Hunter
Recorded at the close of the Edinburgh Festival, this toweringly-charismatic lay-preacher of comedy is astonishingly candid in his reflection on the past few years. We get deep into some very personal stuff, as Reg reveals how his struggle to grieve for his late mother led to a years-long dark period. We learn what steps he took personally and creatively to recover; discover what bugs Reg about himself; and ask some difficult questions about his attitude towards women.
Published: 23rd October 2017. Length: 90 minutes. Size: 41.4mb
Next ComComPod Episodes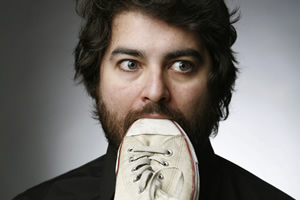 Date: 30th October 2017 Length: 84 mins Size: 38.6mb
Infused with the lyrical virtuosity of his native New Orleans, comic and story-teller Sean Patton is adept at finding the meaningful in the profane. We talk about his OCD; his...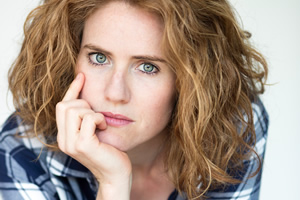 Date: 13th November 2017 Length: 85 mins Size: 39.5mb
A superb comedian story-teller, Sarah Kendall's work is suffused with genuine meaning. She talks vividly here about controlling her anxiety and the aftermath of a nervous breakdown. We also delve...
The Comedian's Comedian Podcast with Stuart Goldsmith - All Episodes