Episode 202 - Hannah Gadsby (Live)

The Comedian's Comedian Podcast with Stuart Goldsmith: Episode 202 - Hannah Gadsby (Live)
Having grown up in Tasmania at a time when her very sexuality was illegal, Hannah Gadsby has forged her anger into an annihilating comic weapon. Her new show Nanette is a heart-wrenching piece of work that rails against the failings of comedy itself to tell enough of the truth. We talk about honesty and accessibility, and her decision to stop being a comedian.
Published: 11th April 2017. Length: 73 minutes. Size: 33.7mb
Next ComComPod Episodes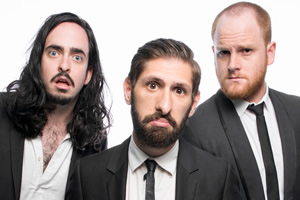 Date: 8th May 2017 Length: 75 mins Size: 34.7mb
Aunty Donna are a six-man sketch team with specialists in video, sound design and stage direction reinforcing the classic clown family of octopus Statham, wild-eyed loon and wanking sex-monkey. We...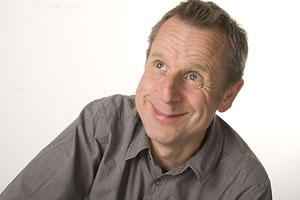 Date: 15th May 2017 Length: 77 mins Size: 35.8mb
In his fourth decade as a comic, Jeremy Hardy is a staple of British comedy radio. His passion for vivid, punchline-filled writing is further enlivened by his political fervour. We...
The Comedian's Comedian Podcast with Stuart Goldsmith - All Episodes