Sunil Patel

It's the penultimate episode (#sadface) and it's a dead good one: Sunil Patel (Borderline), chats to Anneka about lasagne, Shetland ponies and who to task with live-tweeting your funeral.
Published: 30th May 2017. Length: 15 minutes. Size: 34.8mb
Video
Listen to Juicy by Notorious B.I.G. here:
Next Brown Bread episodes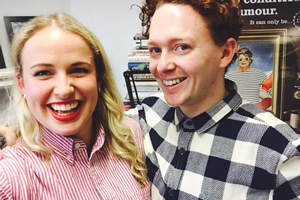 Date: 13th June 2017 Length: 17 mins Size: 40.1mb
It's the end of Series 1 and we've got none other than the Nation's Sweetheart, Stephen Bailey, in the studio! He and Anneka get to grips with how the 5:2...