AIOTM Audio Extra 4

As It Occurs To Me: AIOTM Audio Extra 4
AIOTM Audio Extra 4: Farage in the Garage. It's the AIOTM (aiotm) team's fourth attempt to give you bonus content and try and tempt you down to come and see a show live or subscribe to the channel of video extras, but is the tactic working or just putting people off? Dan Tetsell is back after his unexplained absence and the team (even producer Ben) have all been given kickstarter t-shirts (there are a few surplus ones available to buy at gofasterstripe.com PLUS the Cumpkin Tea Towel - the perfect Christmas gift). There is stuff about who was the real hero in Spartacus, the last person from the 1800s, The Cat in the Hat, Ferrero Rocher, a fitting tribute to a late Anus Arsehole and an amazing TWO Christmas songs from Christian Reilly. Plus the birth of a new cartoon character who is bound to become a perennial Christmas favourite. Itttt's Chriiiiiiissssssssttttttmaaaaas!
Published: 13th December 2016. Length: 30 minutes. Size: 40.9mb
Next AIOTM Episodes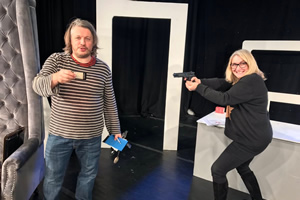 Date: 16th January 2017 Length: 26 mins Size: 36mb
AIOTM Audio Extra 5: Hootenanny Lies. It's the penultimate AIOTM of the series, but the videos won't be out for a couple of months at least, so enjoy this bonus...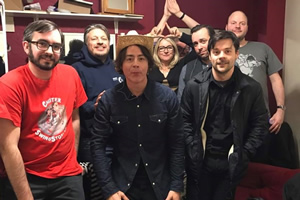 Date: 14th February 2017 Length: 30 mins Size: 41.7mb
AIOTM Audio Extra 6: The Tigers Come at Night. It's been on helluva slog, but we're nearly there. And on the final audio extra before the completely different video series...