Episode 31 - Crotch Kiwi Fruits

Richard Herring: Ally and Herring's Twitch of Fun: Episode 31 - Crotch Kiwi Fruits
Rich is back in the saddle, but it might have to be side saddle for a little while, as he's still recuperating from a procedure which has removed a body part, but maybe given him a greater gift in return. Even though they're both still attached, he's finding his feet and trying to remember what this show is. But he's buoyed by it now being award winning. Most of the usual gang return to discuss Britishness, trapped container ships, Gazza's magic tree, Fossible Fub Fassforts and an eventful month for the royal family. Rich is left asking if this is the best way to process what he's been through, but he's genuinely grateful for your support this year and your kind (and less kind) messaged over the last month. The best news is that a second series has been commissioned. So big thanks to Ian Twitch for that. And you won't ever know the great work he does behind the scenes to keep this thing on the rails, but great work Terry the producer.
Please follow us on Twitch http://twitch.tv/rkherring to get notifications of when we go live and if you're with Amazon Prime you can subscribe every month, at no cost to yourself and give us actual money.
Published: 26th March 2021. Length: 83 minutes. Size: 38.3mb
Video
Next Ally and Herring episodes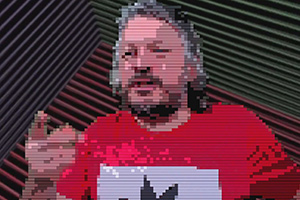 Date: 2nd April 2021 Length: 65 mins Size: 30.4mb
Richard is so desperate to impress the TV executives that he has crawled out of his sick bed to do the show. Is it a healthy way to process his...
Date: 9th April 2021 Length: 77 mins Size: 35.9mb
Richard and Ally are both questioning the nature of existence and what drugs are required to create art, whether it's better to have a sex robot of a deceased partner...
Richard Herring: Ally and Herring's Twitch of Fun - All Episodes