Episode 3 - Marmite Smiley Face

Richard Herring: Ally and Herring's Twitch of Fun: Episode 3 - Marmite Smiley Face
Richard is nearly back in the big time and he's using this podcast as his audition and wearing a shirt so he will be taken seriously. But his little friends can't wait to be involved. Will they ruin it for him again? Rich bites the hand that feeds, Donkey speaks actual words and Ally ruminates on his ability to travel in time and the curse that has become. Plus find out the truth about Prince Andrew, whether Rich is part of the Russia scandal and there's a bit hint about what TV show he might be returning to and which professional dancer he'd like to be teamed up with. Plus a man who has gone crazy in lockdown and thinks his Marmite pot is hilarious. Imagine a grown man holding up an inanimate object and thinking that makes him funny.
Published: 24th July 2020. Length: 52 minutes. Size: 23.8mb
Video
Next Ally and Herring episodes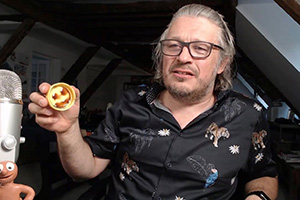 Date: 31st July 2020 Length: 66 mins Size: 30.5mb
Episode 4: Decapitated Morph. Rich is riding high on his newly announced TV success, but will his hubris and champagne drinking bring him crashing down. And what will interrupt him...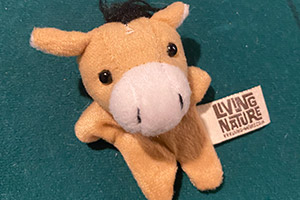 Date: 8th August 2020 Length: 62 mins Size: 29.1mb
Episode 5: Whory Horse. Rich is still on holiday really, but so desperate to show the BBC of his versatility that he's made this taster tape of his various skills...
Richard Herring: Ally and Herring's Twitch of Fun - All Episodes