Episode 19 - The Ghost of Donkey's Past

Richard Herring: Ally and Herring's Twitch of Fun: Episode 19 - The Ghost of Donkey's Past
We get an exciting glimpse behind the scenes tonight as the team go into depth about Ian Pfizer, Trump's coup, the sacking of Superman and people who marry serial killers. There's a new character who is definitely not recycled and a new old character too. Cocky Carrot can't do his job, but has to carry on considering what or who he is and Donkey has the shock of his life. If he had ears, they would fall off. All this in the tightest scripted hour and a quarter of topical news available in the world today.
To sponsor Rich for Movember head to http://rhlstp.co.uk/movember
Published: 13th November 2020. Length: 77 minutes. Size: 35.5mb
Video
Next Ally and Herring episodes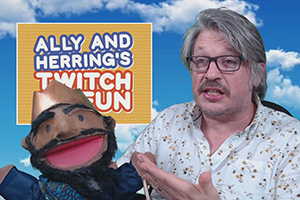 Date: 21st November 2020 Length: 80 mins Size: 37.2mb
Rich is excited to have reached this landmark twentieth episode and to have been moved to a prime time 7.30pm on Friday slot on Twitch TV. It's the time the...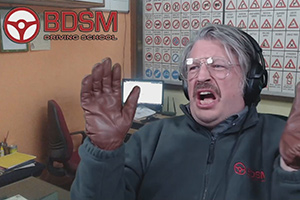 Date: 27th November 2020 Length: 81 mins Size: 37.7mb
The stability of the show has been rocked by a breakaway new star. How will this impact on the others and which characters are heading for the bin? The Writers'...
Richard Herring: Ally and Herring's Twitch of Fun - All Episodes