Tim Vine has appeared in the following 2 podcasts published by British Comedy Guide: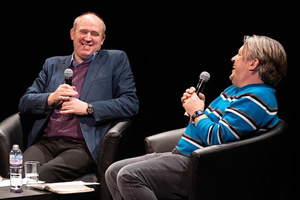 21st February 2019. 75 minutes
RHLSTP SPECIAL: Tim Vine - Back to Back. In the first of three special interviews from the Bristol Slapstick Festival, Richard talks to ex-World Record Punster and Pen Behind the...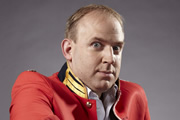 31st March 2014. 58 minutes
Alongside his famously prodigious output of punnery, Tim Vine is a wonderfully imaginative comedy creator. As well as talking us through his writing techniques, he describes how he structures an...