You've been playing Arthur since the 1980s. When you conjured him up at drama school did you imagine you'd still be playing him decades later?
I didn't really, no. To be frank I wasn't thinking about anything more than making myself laugh initially. The fact that a few other people did was a surprise. I mean I first 'did' Arthur in the 1980s yes, but after a couple of outings I left him alone for over a decade. It wasn't until 1997 I did him 'properly'. That's when I took a show to Edinburgh and I've been doing him for a living since 2003. I used to think I was an actor, so during that time I was seeking acting work. Though in truth spending most of my time working as a carpenter. So to go back to your question, I had no idea where it might lead. I didn't really think about it.
You're still much younger than Arthur: have you ever been recognised when not in costume?
Occasionally. But not very often at all. Which is fine with me. And it usually tends to be around a live show. The next morning for instance someone may shout across the road at me. Possibly asking for their money back. I would argue the fact that I'm all that much younger than Arthur though. When I started out there was quite an age gap but I'm gaining fast.
The BBC announced last year that Arthur's TV sitcom was to end after three series. That news must have been a blow?
Yes and no. I think [co-writer] Graham Linehan and I had reached the end of our partnership anyway. He wasn't keen to do any more. I would have looked into the likelihood of continuing though. I definitely think the series has 'legs'. But there we are. We have other ideas and plans afoot. As one door closes and all that!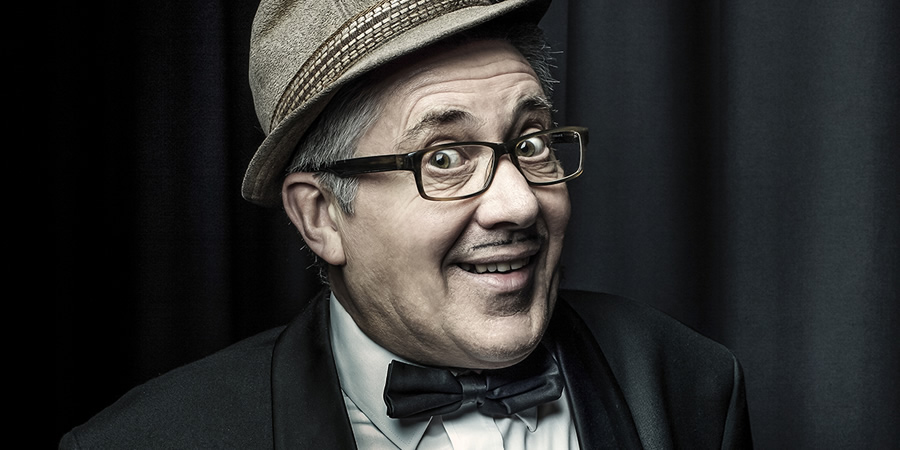 Can you tell us anything about those plans? You've got another special of the Radio Show coming up, at least?
I'm afraid I can't really go into detail. But we're working on some interesting ideas for a TV show. A little bit of what we're talking about will be included in the new tour. But I'm not telling you what that is! You'll have to work it out for yourself, if you come and see it. And yes there is a Christmas Special already recorded for Radio 4 this year.
Series 1 suffered in scheduling, being moved around and starting in a non-traditional comedy slot. Do you think it might have been a different story if viewers could have found the show easier?
All three series suffered from being shunted around the schedules. That was frustrating. Different days, different times, different channels due to Wimbledon coverage. During the third series I think we even had a three week break after the second or third episode due to the General Election. So it was difficult to get any impetus going. And we felt we would have benefited from a repeat of Series 2 into Series 3 but despite that being a possibility, that notion petered out. We tended to feel we were starting from scratch with each series. But you know, it was what it was. I'm very proud and happy with three series. Everyone involved in the making of the show was just brilliant. A real team effort.
If you had to pick one, what is your favourite of the 20 TV episodes?
Well, if I'm choosing for myself, I have a lot of affection for the first series and I would probably say the Doctor Two episode. But there was a journey to get to that episode, so if I was choosing an episode to represent the whole three series I would say, The Day The Clocks Went Back from Series 2. I think there's a bit of everything in that episode.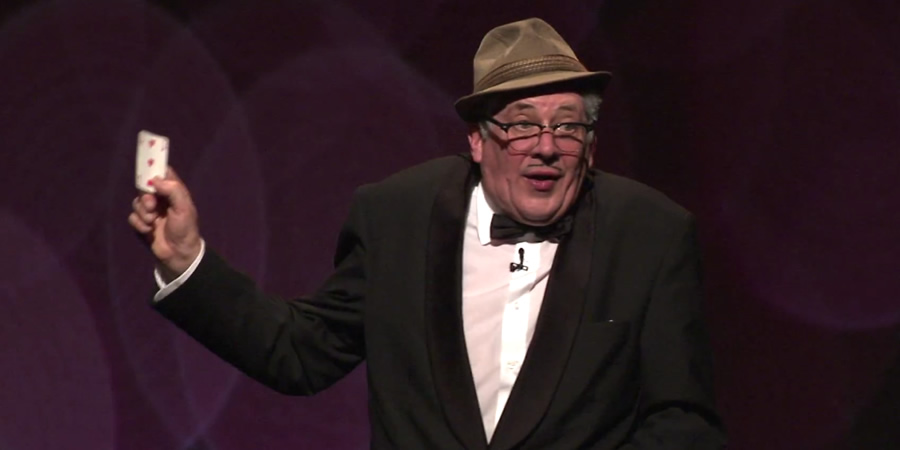 Arthur is off on tour again soon. What can people expect from him this time?
It's quite difficult to describe a live show. With Arthur they're never quite what the title suggests and the notion is that everything happens in the moment, so he's constantly derailing himself. There'll be more lunacy, I hope. I enjoy lunatic flights of fancy and Arthur's bizarre stream of consciousness. I'd say when I set out to write it I don't know where it'll end up. That's what keeps me interested. I'm currently right in the meat of the writing for the upcoming tour, Count Arthur Strong is Alive and Unplugged. I'm right at the point where, as Eric Morecambe might say, "I've got all the words, just not necessarily in the right order". Luckily I have the wonderful Graham Duff script editing and directing. It's a good thing to have a second eye. Or two, in his case.
Do you think you'll ever get tired of playing Arthur? He doesn't leave you much time to peruse other characters?
To answer the second part of your question first I'm not interested in perusing other characters. For me Arthur stems from variety and in the old days comedians had an act and that was them. That's the tradition I feel Arthur belongs to. I like that. I think I'd have to pretend if I did someone else and although I trained as an actor, I did pack that in when I started doing Arthur and I was quite happy to do so. As to whether I'll ever get tired of doing him? No, I don't think I will. That doesn't mean there won't be a point where I'll stop. As I said I used to be a carpenter and I was at art college in the 1970s and I like making things. At some point in the future I'd like to spend more time doing that.
---
All three series of TV sitcom Count Arthur Strong are available on DVD now. Steve will be touring in Count Arthur Strong: Alive & Unplugged from April to June.
Wit, bon vivant, social gadfly, master of the mystic arts and star of stage and screen - Count Arthur Strong is none of these, though he likes to think he is...
Steve Delaney stars as the pompously delusional Count Arthur in this endlessly popular, BAFTA-nominated sitcom written by Delaney and Graham Linehan (Father Ted, The IT Crowd). Co-starring Rory Kinnear as Michael, a perpetually nervous writer and the son of Arthur's late comedy partner, and with guest turns from Lindsay Duncan, Graham Fellows and Barry Cryer among others, this complete set contains every episode, complete and uncut.
First released: Monday 26th February 2018
Distributor: Network
Region: 2
Discs: 5
Minutes: 576
Subtitles: English
Catalogue: 7954727
Buy and sell old and new items
Search for this product on eBay
It looks like you're in the US? Fear not! Almost everything can still be ordered.
Amazon UK
deliver internationally,
Amazon.com
carries many items separately, or you can look out for US/Canadian flags on our product listings for direct links.
If ordering from a UK store, please note that you are in Region 1 (DVD)/Region A (Blu-ray), whilst the UK is in Region 2/B, respectively. This means that many - but by no means all - may fail to play. Look for products marked "Region free", "All regions", "Region 0" or "Multi-region". Blu-rays may also be marked "Region A/B/C", "Region free", or variations thereof. You may also check whether your DVD/Blu-ray player supports multi-region playback (also referred to as "region free"), or whether it can be set to do so. There should, of course, be no problems with books, CDs, or other physical items.
More advice & help on importing
Published: Monday 5th March 2018