Win a collection of films starring Stanley Holloway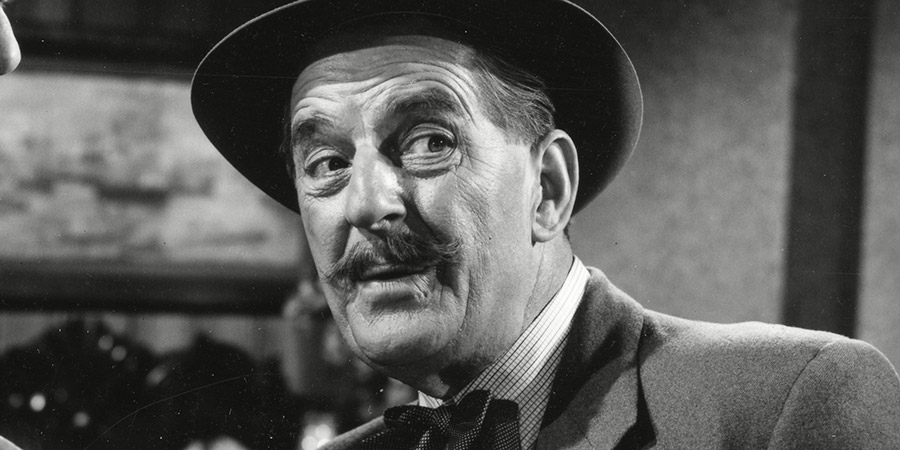 Born in London in 1890 Stanley Holloway OBE was one of Britain's finest comedy actors. A wide-ranging talent, he was a favourite on both stage and screen by the 1930s, but it was after the Second World War that Holloway produced arguably his finest work on the big screen.
Oscar, Tony and Golden Globe-nominated, the comic is perhaps best remembered for his appearances in a range of Ealing Studios classics such as The Titfield Thunderbolt and Passport to Pimlico, but his work was much more varied, both on screen and off.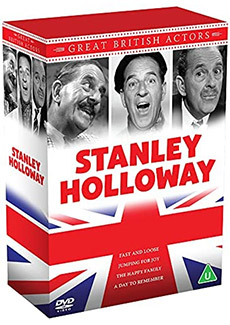 The four 1950s films in this brand new box set - part of the iconic Rank film archive - see him feature alongside other future stars including Frankie Howerd, Dora Bryan, Sir Donald Sinden and George Cole, in a range of sparkling comedy situations.
The Happy Family (1952)
Holloway stars alongside George Cole, Kathleen Harrison and Naunton Wayne in this post-war comedy. When the Government decides to build a Festival of Britain exhibition site everything goes to plan until they try and demolish Henry Lord's (Holloway) corner shop!
A Day To Remember (1953)
Some of Britain's finest post-war comedy talent including Donald Sinden, Bill Owen, Peter Jones and James Hayter star in this amusing story of a London pub darts team's day trip to Boulogne.
Fast And Loose (1954)
Holloway stars in this hilarious Ben Travers farce alongside Kay Kendall and Dora Bryan, as an unmarried couple spend an unexpected night together in a country inn!
Jumping For Joy (1956)
Holloway teams up with another screen legend, Frankie Howerd, in this hilarious canine tale of a sick greyhound.
---
The Stanley Holloway four-film box set will be released on 12th July by Strawberry Media and is available to order now.
This competition is now closed.