Ruth Jones talks about tracing her family tree in the BBC show Who Do You Think You Are?.
What made you decide to take a journey into your family history for Who Do You Think You Are?
I'm a big fan of the show and I've been asked about doing it before, but the timing's never been right because of various work things, but this time it just all worked out. I was thrilled.
How much did you know about your family history and what did you want to find out?
My journey was focused on my two grandfathers who I never met - I knew a bit about my dad's father because he died in the late 50s and my dad talked about him a lot - having said that, I thought I'd find out about his military experience in World War 1 but that wasn't the road we went down and the stuff about the medical aid societies which were the pre-cursor to the NHS, was all news to me!
My mum's father was a mystery even to her as he died when she was two. I was really keen to find out about the Welsh speaking element in our family and to go back to a time when Welsh was spoken as a first language in our family.
Did you have any hopes about what kind of ancestors would be uncovered, or were you nervous about what you might find?
I had an open mind really - I think you have to. What was great was that during the filming week, from day to day you have no idea what you're going to learn or where you're going to go. It's a proper mystery tour.
Was everything you learned about your family history completely new to you? Are there any particular discoveries that stand out to you?
Yes it was all new - I didn't know we hailed from New Quay [the seaside town in West Wales] on my mum's side - or that my paternal grandfather was such a romantic! I got to read some letters from my paternal grandfather to my grandmother and they were so tender and romantic. I did wonder if he was looking down, how he'd feel about my reading out his love letters on national television! It was heartwarming to discover how in love my grandparents were though.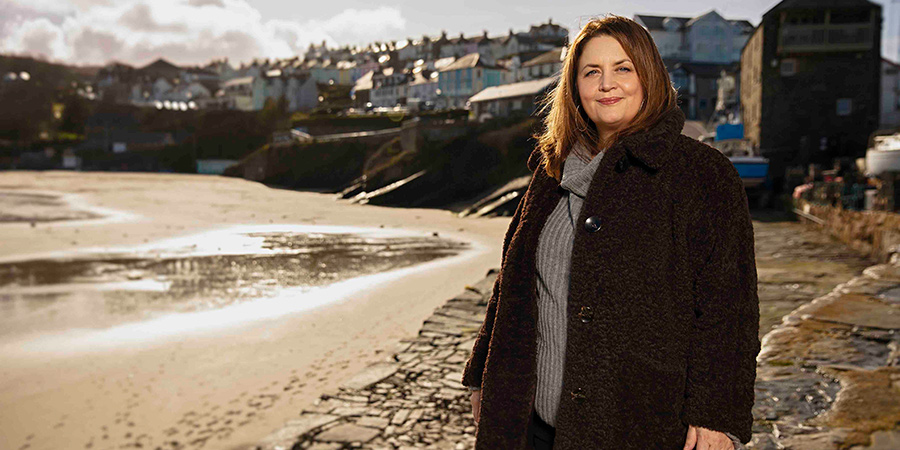 You were in the girls' nautical training corps, what was it like to learn about your maritime connections with your ancestors Evan Jenkins and his son David?
Ha ha. Well, my time in the GNTC was only a few months, when I was about 13, though I did like the uniform! And yes the maritime connections were quite a revelation. One thing that amazed me was that David and Hannah Jenkins managed to have nine children, when he was away at sea so much!
David led an adventurous, globetrotting life - did this adventure take you to any parts of the country you never knew you had links to?
When we started filming I did ask whether I'd need my passport but was told 'no' - ha ha. My journey was very much a Welsh one, though I did see parts of Wales I didn't know I was connected to and I loved New Quay. I've been back there since with my mum and brother.
What captivated you about the photo of David's children and then how did you feel when tragedy struck them?
It was interesting trying to work out who was who, just by guessing the order of age. I think I managed to work out who my great grandfather Gruffudd was in there. He died in 1915 when my grandfather was 15. The family photo was gorgeous, a real captured moment of happiness with the nine siblings all together - but it was a bit of a shock to discover that within a year of that photograph being taken, three of those children had died. It made the photograph even more poignant somehow.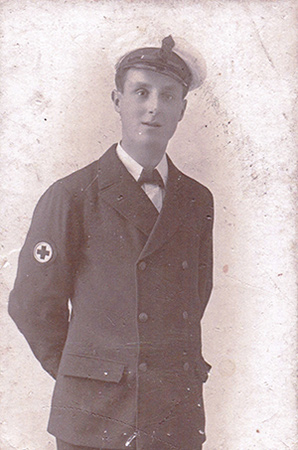 Were you proud to learn that your grandfather Henry Jones had worked so hard for the Medical Aid Associations, and helped to set up a template for the NHS?
He was known as Richard but because that was my dad's name, we refer to him in the programme as Henry Richard. Yes I was very proud of him - he seemed to be a real defender of the underdog and was very committed to his cause. He was passionate about the Medical Aid associations and I hadn't realised how important they were as a forerunner to the NHS.
Do you feel an emotional connection with your ancestors and their stories?
Well yes to an extent - though because obviously I didn't know them, they are still distant relatives so they're not like, part of my life in that sense. It's an unusual feeling though, uncovering their lives.
Do you feel even closer to your Welsh roots now as both sides of your family are embedded in the local history?
Yes this is something I've been really proud to discover - the fact that my family certainly on my mum's side were Welsh speakers. I felt a real affinity with New Quay when I went there - it's the original inspiration for Dylan Thomas's Under Milk Wood.
Do you feel creatively inspired by anything you've learned on this adventure?
Yes, it's made me want to look at a story about generations, and how the 'old' were 'young' - I think it might well have had an influence on my next novel. Watch this space.
Was filming WDYTYA an emotional experience for you? And how do you feel about the process several months on, now that you've had time to reflect?
Yes it was emotional at times - I think everyone gets a bit emotional when discussing family don't they? I am really grateful for the experience, it was such an enjoyable week - with a lovely production crew, and the people I met en route were so interesting - all the historians. History is far from boring.
Since you filmed the programme, we're now restricted in who we can meet and where we can visit. Does that change how you reflect on the journey, and the importance of family? Do you feel lucky to have gone on this journey and met so many new people?
On the last day of filming people were just starting to become aware of Covid, and I remember we were elbow bumping or feet tapping like it was a novelty, and we had no idea then what lay ahead.. I'm very aware of how lucky I was to have been able to finish the filming in time before all the filming/living rules changed. That week will always be remembered so fondly by me for lots of reasons. I met some really interesting people. Something so simple, taken for granted back then!
How important do you think it is for us to try to learn more about our family history?
Well it gives us a kind of context doesn't it about who we are. I think as you get older you become more interested in finding out where you come from emotionally and geographically. I'm not sure I would have been so interested in my twenties - I probably thought I was going to live forever back then! - but I wish I had been more interested, because there were people alive then that I could have asked questions - such as, I wish I'd asked my maternal grandmother about her husband, and his family. He was just this sort of mythical character, and although I've found out a lot about his ancestors, I still don't know a lot about him. So I think I might make this my project - to continue the journey I've started with WDYTYA.
Can you tell us anything about what you've got coming up next?
Well my new novel Us Three hasn't long been out and I'm just starting work on my third novel. Am also co-writing two TV scripts with David Peet.
Published: Monday 26th October 2020