Rik Mayall died on the 9th June 2014, and the world became a less funny place. What many comedy fans may not realise is he was not only a brilliant actor, but also penned very funny, very sweary, letters back to those that wrote to him. He also contacted companies out of the blue. Many of these letters only came to light after his death. Thanks to Letters Of Note for digging some of them out.
Here's our favourites...
Rik writes to Harrods
He may not have been able to spell his name right, but Rik had a good idea for Harrods boss Mohamed Al Fayed...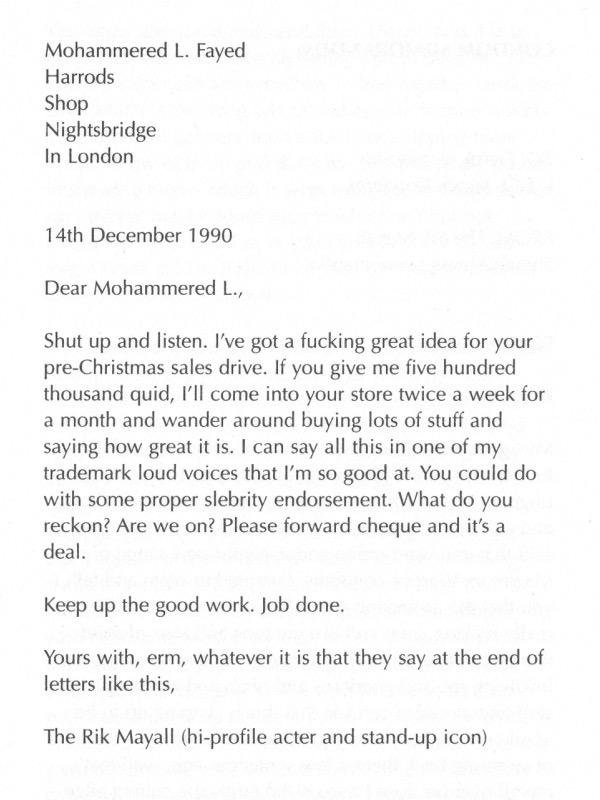 Shake 'n' Vac letter
However, when writing to carpet cleaning firm Shake 'n' Vac, Rik lost his train of thought...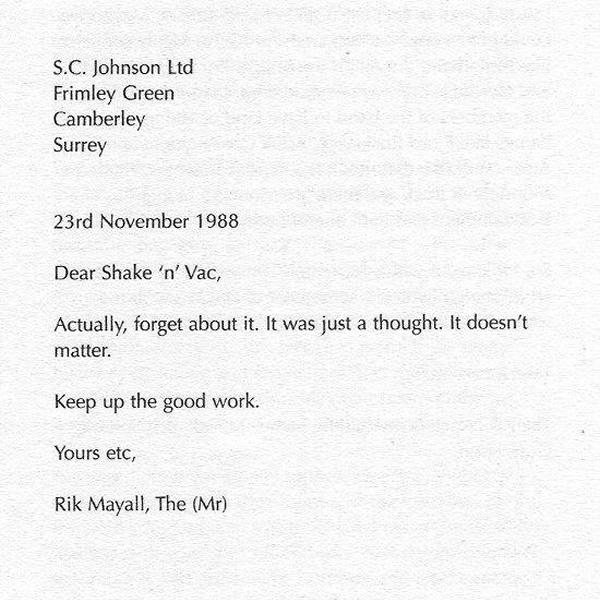 Wedding well wishes
As revealed on Twitter, this is the letter Rik sent to a couple about to get married...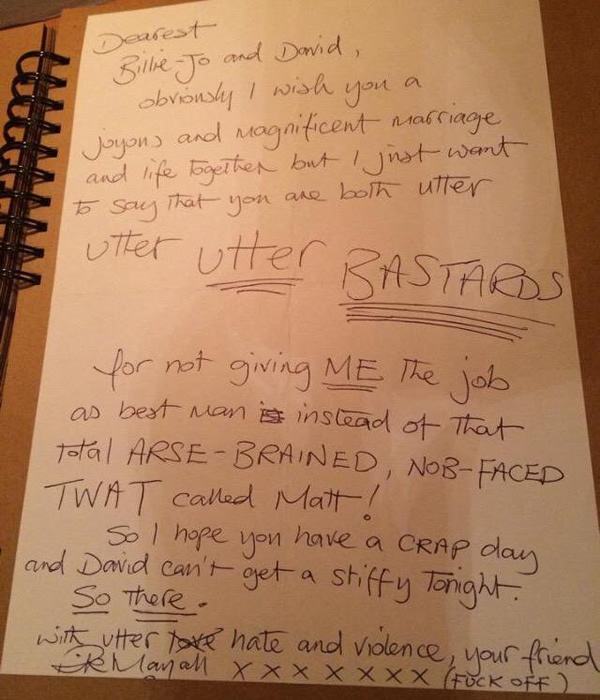 Birthday wishes
When Rik sent birthday wishes they were equally funny. Here's the letter he sent Reddit user fertiletoast's dad for his 60th birthday...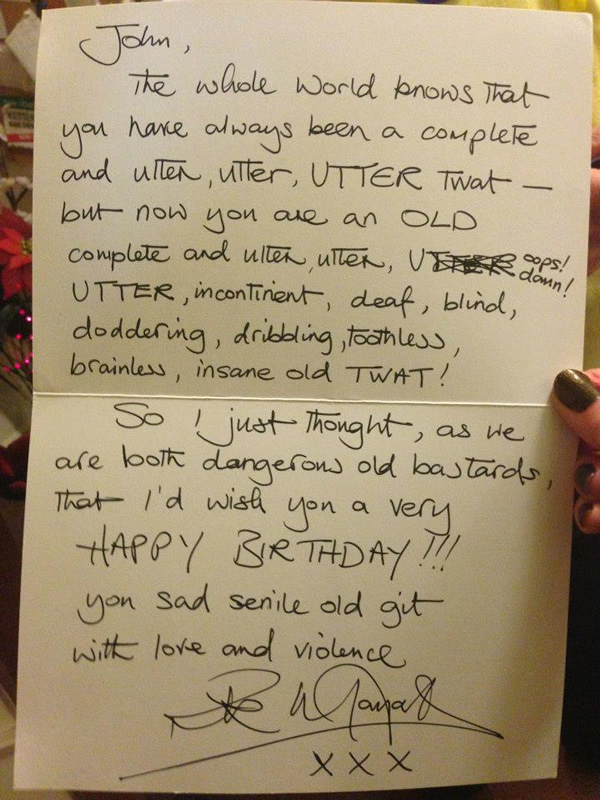 Student advice
The comedian had some good advice for student Guy Walker. Or were these words of wisdom from, er, Lenny Henry as Rik would have us believe?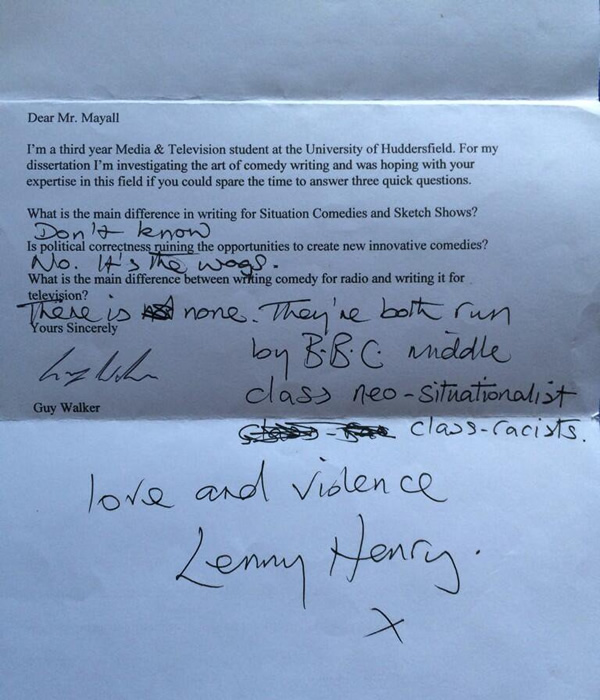 Teacher advice
Rik wasn't such a fan of lazy teachers though...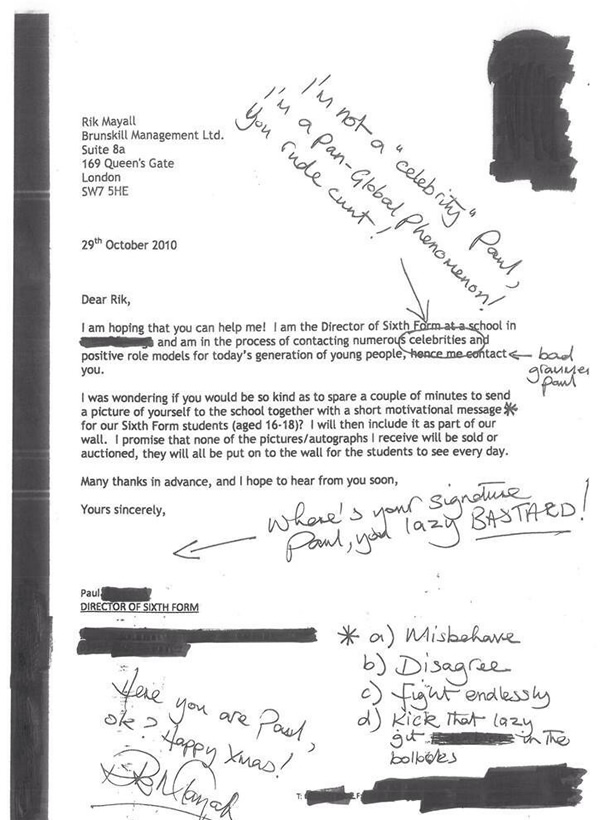 A polite reply to an autograph request
When autograph hunter Dan emailed Rik's management team asking for a signed photo, Rik himself printed off the email and sent this reply back to Dan via the Royal Mail...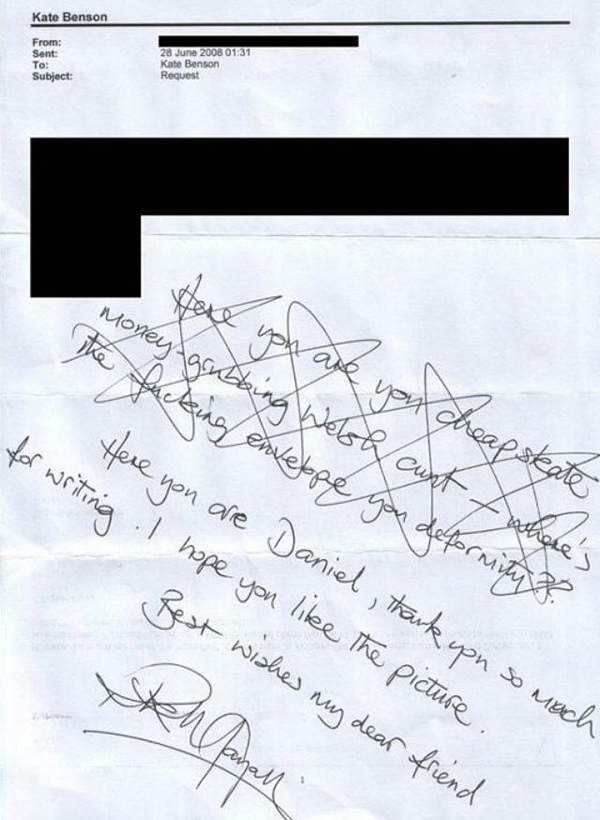 Orson Welles letter
And here's one taken from Rik's book Bigger than Hitler - Better than Christ. He writes to Orson Welles trying to get a slice of the action in advertising sherry...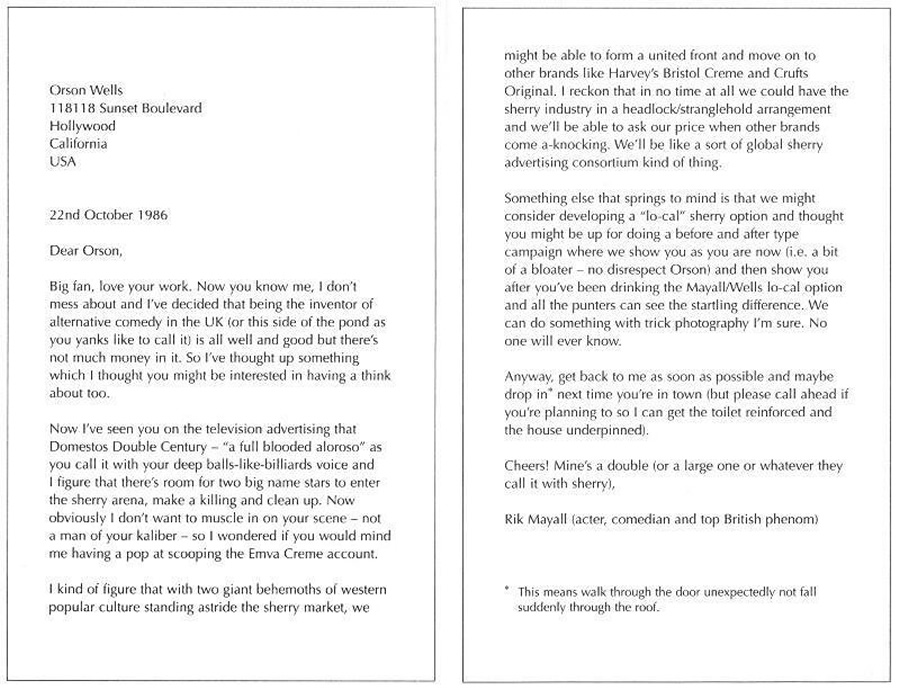 Rik's autobiography
His autobiography - Bigger Than Hitler - Better Than Christ - is probably one of the funniest things ever written. Here's the opening two paragraphs: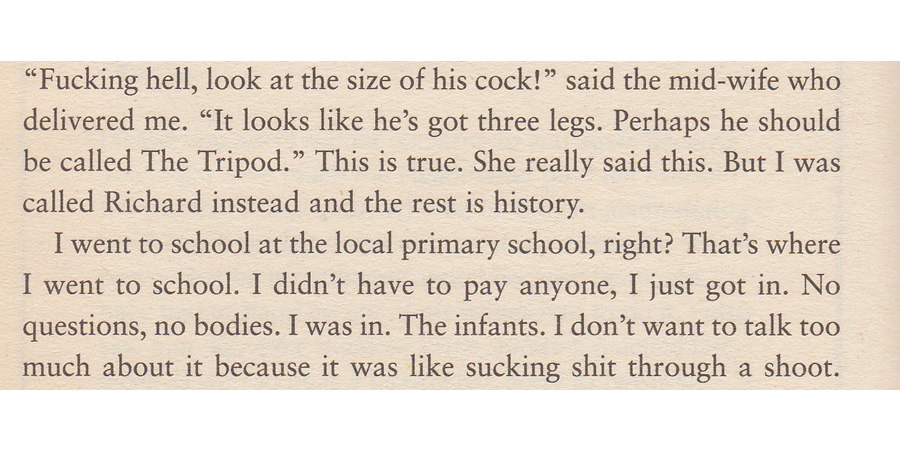 We miss you Rik!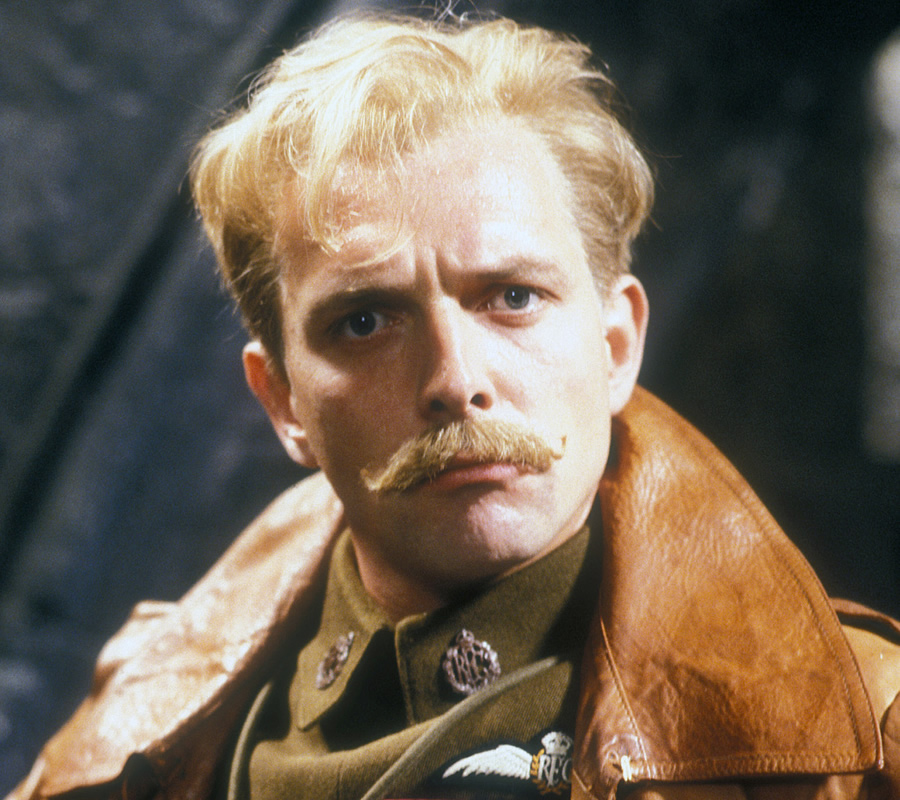 See also: A video tribute to Rik Mayall