Products
An improviser's guide to embracing whatever life throws at you!
Pippa Evans is an expert in saying Yes - and No. She's a master of thinking on her feet, but has also had to learn how to go with the flow. In this book she's passing on everything she's learnt...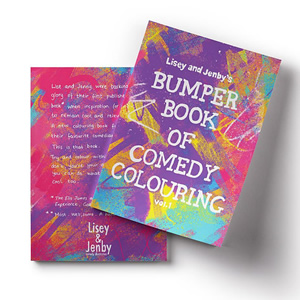 Lise and Jenny were basking in the glory of their first published colouring book* when inspiration (or desperation to remain cool and relevant) struck. A new colouring book full of all** their favourite comedians!
This is that book.
Try and colour within the lines. Or don't you're your own person...