Products
This is the story of Derek and Clive, the dark and foul mouthed creations of treasured comic duo Peter Cook and Dudley Moore.
Emerging in the mid 1970s, just as Cook and Moore's working relationship was disintegrating, Derek and Clive started as a private joke, but gained a cult following...
Featuring extensive extracts from the finest comedy moments of the late, great and sadly missed comedy duo of Peter Cook and Dudley Moore, including hilarious highlights from Not Only... But Also.... Essential viewing for any comedy fan, this film explores the complicated dynamic that grew into one of the best...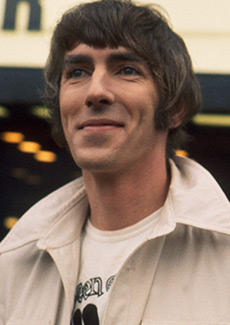 Following the death of Britain's greatest modern satirist in 1995, Peter Cook's widow Lin locked the door of his house and refused all access to the media. Until this year, when she invited her friend Victor Lewis-Smith and a BBC crew inside to make a documentary about the man she...
This product has been discontinued.