Products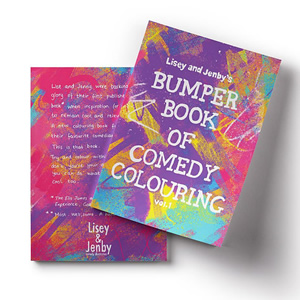 Lise and Jenny were basking in the glory of their first published colouring book* when inspiration (or desperation to remain cool and relevant) struck. A new colouring book full of all** their favourite comedians!
This is that book.
Try and colour within the lines. Or don't you're your own person...
British Comedy Award Winner 2013, internet sensation and star of BBC's Live At The Apollo and Russell Howard's Good News, Nina Conti is a groundbreaking ventriloquist whose Dolly Mixtures show is a performance of comic thrills and surprises.
Unlike any comedy show you have seen before, [i]Nina Conti - Dolly...
Bravely going where no ventriloquist has gone before, Nina Conti - daughter of actor Tom Conti - concocts a virtual zoo of playful characters for this sell-out show, filmed live in Sydney at the world famous Opera House.
A potty-mouthed monkey, a Scottish Granny, and a ballsy New Yorker are...