Nina Conti has appeared in the following 2 podcasts published by British Comedy Guide: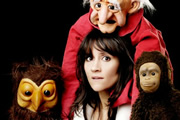 8th May 2015. 73 minutes
The complex relationship between a ventriloquist and her puppets is brought to life in mind-expanding detail in this live episode, as comedian, clown and filmmaker Nina Conti lays her creative...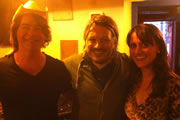 10th August 2012. 55 minutes
2012 #8: Advice for Flashers - Nina Conti and Christian Reilly. Richard has just seen an 80 year old man running for a bus and it's his highlight performance of...