Justin Lee Collins guilty of harassment
Justin Lee Collins guilty of harassment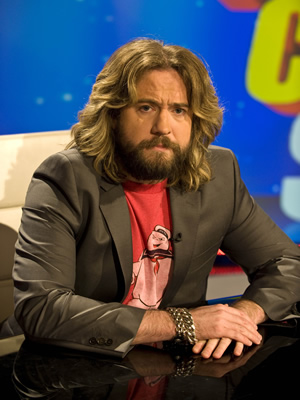 TV presenter and sometime comic Justin Lee Collins has been convicted of harassment causing fear of violence between January and July 2011.
A jury at St Albans Crown Court heard that Collins waged a "campaign of abuse" against his then girlfriend, Anna Larke, subjecting her to sustained emotional and domestic abuse throughout their seven month relationship.
Collins was found to have forceably collated, and kept, a dossier detailing Larke's previous sexual experiences; have forced her to sleep facing him; and made her throw away any DVDs featuring actors she found attractive, amongst other abuses. The court also heard that Collins had made death threats against his partner.
Justice John Plumstead sentenced Collins to carry out 140 hours of unpaid community service over the next 18 months, and to pay £3,500 in costs. He told Collins the service would be "humble work" that would "make you pause and think about what you have done." Collins is said to have shown no emotion as he was sentenced.
In a statement, Ms Larke and her family said: "We are absolutely ecstatic with the verdict and are relieved the jury were able to see through the lies of an abuser. We will not rest on our laurels in the wake of this good news and intend to go out into the world and use this experience to empower women to stand up to domestic abuse.
"We will also be campaigning to have emotional abuse properly recognised in law and do our utmost to end the much reported culture of celebrities using their positions to abuse people without fear of reprisal."
Collins' agent had no comment.
Share this page