US comedy pilot for Rob Brydon
US comedy pilot for Rob Brydon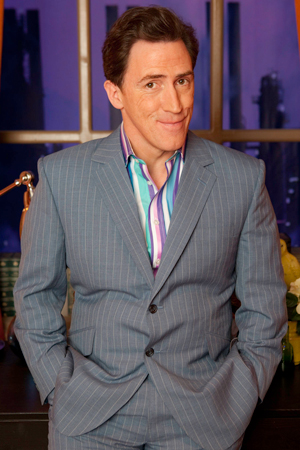 Rob Brydon, the Welsh comic best known for hosting panel show Would I Lie To You? and for his role as Uncle Bryn in sitcom Gavin & Stacey, is to write and star in his own sitcom pilot for HBO.
The fish-out-of-water project, currently titled The Valleys in reference to both the Welsh and Californian terrain, will see Brydon playing a Welshman who arrives in LA by accident but soon decides that he will stay.
According to reports in trade magazine Broadcast, Brydon's role will be a character rather than the now tired comedy ploy of a fictionalised version of himself.
Julian Farino, a British director who has worked extensively for HBO with credits including Sex & The City and the first three seasons of hit Entourage, is developing the project with Brydon and told Broadcast that the new show would be fairly tightly scripted, but allowed him to "use his talents as a singer and an improviser".
Brydon's previous sitcom credits include Supernova and Rob Brydon's Annually Retentive, an industry satire about life behind the scenes on a popular panel show.
He first rose to fame as depressive and naive taxi driver Keith Barret in mockumentary Marion & Geoff.
Share this page