Max Bygraves dies aged 89
Max Bygraves dies aged 89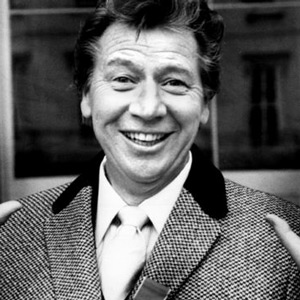 Variety star Max Bygraves has died in Australia at the age of 89, after a battle with Alzheimer's.
The veteran singer and comic was best known for a "spectacular" string of success throughout the 1950s and 60s, which included a range of hit records, television series and popular specials, and a selection of film roles.
He also hosted the game show Family Fortunes from 1983 to 1985, and counted 19 appearances at the Royal Variety Show, more than any other performer. He was awarded the OBE in 1982.
Bygraves' son Anthony, 65, said today: "Sadly, Dad died last night as a result of the Alzheimer's. He was six weeks off celebrating his 90th birthday which would have fallen on October 16."
Max - born William Bygraves - took his stage name from his hero and inspiration, legendary stand-up comic Max Miller. Bygraves was first heard on BBC radio in 1943's A C Smith Entertains before becoming more well known in hit radio series Educating Archie, which also introduced the likes of Tony Hancock and Dick Emery to the nation.
A multi-talented entertainer, Max Bygraves was seen on television as early as 1947, and had his own starring vehicle, a stand-up show entitled A Good Idea - Son! in 1953, written by Eric Sykes.
An ITV sitcom - Roamin' Holiday - followed, written by Bygraves himself alongside Sykes and Peter Dulay, as well as numerous successful sketch and stand-up series both for ITV and the BBC. His last major comedy role was in 1982's Thames series Max Bygraves - Side By Side, mixing both sketch and stand-up comedy.
Bermondsey-born Bygraves and his wife, Blossom, emigrated to Australia from Bournemouth in 2005. She died last year, and they had three children together.
A collection of Max's Thames Television specials is available on DVD.
Here's Max's rendition of song Happy Days Are Here Again:
Share this page