Channel 4 to drop Frankie Boyle over Paralympic gags
Channel 4 to drop Frankie Boyle over Paralympic gags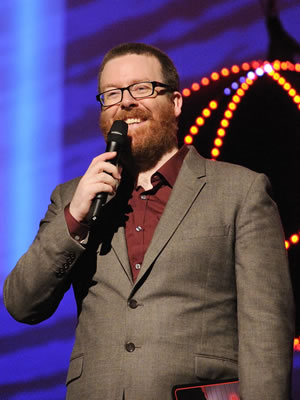 In a front page story, The Daily Mirror is reporting that Channel 4 is going to cut its ties with Frankie Boyle after he made a series of jokes about the Paralympics.
The broadcaster, which has paid £9 million for the rights to show the Paralympic Games in the UK, has worked with Boyle since he left Mock The Week, but that partnership now looks to be at an end.
On the night of the Paralympics opening ceremony Boyle tweeted a number of jokes, including the following:
"As far as the Paralympics goes I'm most looking forward to the equestrian events. I've never seen a horse in a wheelchair."
"Sadly our Paralympian in the high jump isn't expected to match his personal best. But I hear it doesn't count as it was 'Taliban assisted'."
"Got to be weird being a British Paralympian under this government, knowing that a medal means you'll lose your Disability Living Allowance."
"Things haven't all gone smoothly at the Paralympics. I hear the blind highjump's cancelled after 2 Labrador's [sic] were hanged during training."
"Not seen any Paralympians I recognise yet, but some of the Rangers squad must be down there."
"Wow, Austrian Paralympians seem a lot more able-bodied than most regular Scottish people."
"Apparently the Saudi Arabian Paralympic team is mainly thieves."
"I'm going down to the blind football to shout that the referee's a deaf bastard."
"After all the trials they've gone through, these paralympians face their greatest challenge in trying to not look bored by Seb Coe."
"I'd love to have the skill and dedication of some of these Paralympians, almost as much as I'd like to have their meds."
"So. fucking. horny. #c4paralympics"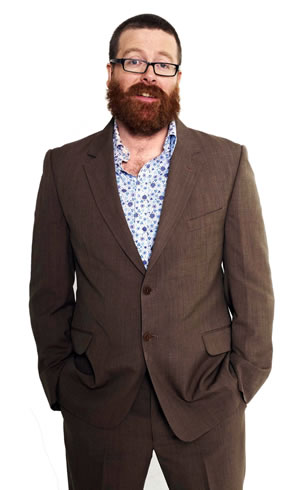 The newspaper quotes a Channel 4 source as saying "We will wash our hands of Frankie now", and another commented: "Frankie has upset a lot of people, his comments are out of touch with the feelings of Britain."
Dan Scorer of charity Mencap praised Channel 4's "commitment to disability programming", but added: "It would be disappointing if these steps were undermined by providing a comedian who has repeatedly caused profound offence to disabled people opportunities to do so again."
However, it should also be noted that all of Boyle's tweets have supporters too. His messages have been 'favourited' and retweeted (spread) by a number of his 977,000 followers.
Channel 4 has previously stood by Boyle. When the comedian made a joke about Katie Price's disabled son in his 2010 TV series Frankie Boyle's Tramadol Nights, a gag which causing widespread outrage and led to an Ofcom investigation, the network defended Boyle's right to free speech and avoided apologising.
Channel 4's Head Of Comedy Shane Allen is currently in the process of departing the channel to become the BBC's new Comedy Commissioner, with C4 commissioner Nerys Evans stepping up as interim Head of Comedy.
The Mirror quotes a Channel 4 spokesperson as saying: "He is not under contract with Channel 4 and we don't have any shows planned with him."
Channel 4 broadcast Boyle's 2010 stand-up show on the 18th August. It also aired the one-off new pilot programme The Boyle Variety Performance (pictured, top) last Monday, a show which brought just over a million viewers to the channel.
There is no mention of the Paralympics in Frankie Boyle's Sun column this week, but this story is unlikely to come as a surprise to some as the Scottish comic is well known for 'pushing the boundaries' on the micro-blogging website. His other tweets this week include "The Expendables 2 had an amazing bodycount. I killed 11 people trying to get out of the cinema" and "He may be gone but Michael Jackson's spirit lives on. In the tortured nightmares of his young victims."
Boyle is currently touring the country with his new show The Last Days Of Sodom. His performances tonight and tomorrow in Oxford are already sold out, and next week he is due to visit cities including Derby, Sunderland and Wolverhampton.
Each night at 10:30pm, Channel 4 is airing The Last Leg with Adam Hills, a programme described as offering an 'alternative review of each day at the London 2012 Paralympic Games' hosted by comedians Adam Hills and Josh Widdicombe.
5pm STORY UPDATE: Boyle tweeted the following defence:
"I'd say my Paralympic tweets are celebratory. I'll be joking about Paralympics same way I joked about the Olympics. That's my job yo"
"Why not read the Paralympic jokes on my timeline and make your own mind up? Celebratory, non discriminatory, pretty funny."
"Nobody thinks it's a good thing to laugh at the disabled. But it is a genuine problem that we're not allowed to laugh with the disabled."
Share this page