Actor Geoffrey Hughes dies aged 68
Actor Geoffrey Hughes dies aged 68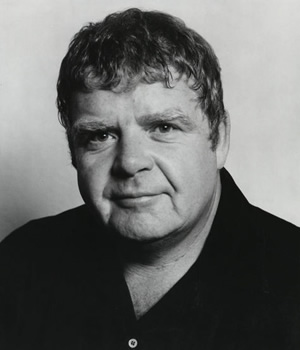 Geoffrey Hughes, the actor best known to comedy fans as irrepressible slob Onslow in Keeping Up Appearances, has died at the age of 68.
Hughes was also well known for his semi-regular supporting role as Twiggy, in sitcom hit The Royle Family.
In a television career that began with The Likely Lads in 1966, Hughes became a well-known supporting character actor on British television. As well as a regular role on Coronation Street in the 1970s and 80s as binman Eddie Yeates, he featured in productions as diverse as Carry On At Your Convenience, Dad's Army, Up Pompeii!, Curry & Chips, You Rang, M'Lord?, The Bright Side, Z Cars, and Channel 4's youth drama Skins.
The Royle Family star Ricky Tomlinson told ITV Granada today: "Geoff wasn't just an actor. He was my mate. I used to call him every few weeks but hadn't spoken to him in about a fortnight. It's such a loss."
Originally from Wallasey, Merseyside, Hughes had been living on the Isle of Wight for a number of years, and was made Deputy Lord Lieutenant for the county in 2009. He died following a "long, corageous battle" with prostate cancer, which had begun in 2009. He died peacefully in his sleep last night, according to his family.
Having begun his career at Liverpool's Unity Theatre, Hughes was also known to Beatles fans as the voice of Paul McCartney in the film Yellow Submarine.
In this clip, Onslow struggles to deal with Mrs. Braddock:
The following celebrated scene, from the third series of The Royle Family, sees Geoffrey dancing to Mambo No. 5 with co-star Tomlinson whilst stripping wallpaper.
Share this page