John Cleese: comedy in 'unhealthy place' as offended pandered to
John Cleese: comedy in 'unhealthy place' as offended pandered to
---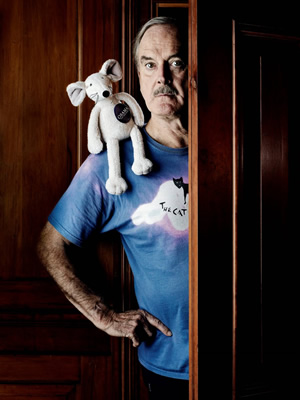 John Cleese has said he thinks comedy is in an 'unhealthy place' right now, as broadcasters and comedy creators are pandering to the most 'sensitive and neurotic people in the population' in an effort to ensure no one is offended.
The Monty Python and Fawlty Towers star made the comments whilst appearing on Christian O'Connell's Absolute Radio show to promote his new DVD, John Cleese Live - The Alimony Tour 2011.
When asked by O'Connell whether he thought it was harder now for comedy writers and performers to do comedy, because audiences seem to be reacting more when they're offended, Cleese replied: "I think it's very unhealthy, and I actually talk about it a lot on the DVD because I think it's very important, and what I point out is if you get into some areas, like taboo areas, there's a tiny little bit of anxiety, but for a small number of people there's so much anxiety in those areas they freeze up, they can't laugh, they hate the fact that people round them are laughing, and they say 'I've been offended' as though they have a right not to."
"Meanwhile, the other 95% of the audience are howling with laughter. Well what are you going to say? Say 'No, we're going to take all that pleasure away from the 95% and protect the 5%'? It's like having a great party and a maiden aunt comes in, and you all sort of behave well for an hour and a half and don't have a good time, then she leaves and you can get on with having fun. I mean, I don't want our standards of what can be broadcast and not broadcast determined by the most sensitive and neurotic people in the population, it's not fair on the rest of us."
Cleese also discussed in the interview his financial situation, and three marriages. The 72 year-old star has been touring a new one-man live show to pay for his most recent divorce settlement. Talking about his first marriage, he said: "Well I'm still on very, very good terms with Connie Booth, we talk all the time, you know, and we still laugh together. We always loved each other. I mean, we confused everyone by writing the first series of Fawlty Towers, getting divorced and then writing the second series, so that indicates there was a very close affection."
And discussing the women he married later, Cleese said: "The second one, Barbara, is now in Chicago, we speak very occasionally, and the third, Alyce Faye, always said if we broke up we would never speak again, and I think it's turned out to be an excellent arrangement."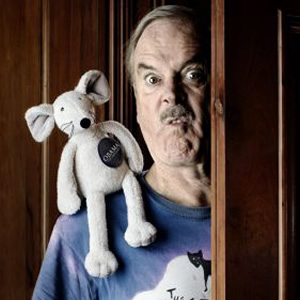 In reference to the reported £12 million divorce settlement, Christian O'Connell asked: "has everything been taken from you?", to which Cleese responded: "Well no, no, basically about two-thirds of it has gone, but I still have some royalties coming in, but it still means that until I've paid it off, which is another four years, I've got to get out there for performing."
Cleese also talked about his new project - a musical version of A Fish Called Wanda. He said: "I've got a very good project which I love, which is I have an adorable daughter of 27 called Camilla, and Camilla and I have written the book of the musical for A Fish Called Wanda, and we're now in a discussion about how much music there's going to be, because I think, and Camilla agrees with me, when we go to musicals the songs go on too long, and if you've got a farce like Wanda then you want pace, pace, pace, pace, pace, you don't want seven minute production numbers. So we're trying to figure out how the music gets coordinated, and I think, I think, hopefully, I've found the director for it. So we'll be talking to some people in New York in three weeks, that's one thing, and then I've got an idea for another stage show which is much more along the lines you were just talking about, actually the name of the show is Why There Is No Hope."
The actor also confirmed he's yet to see Holy Flying Circus, the recent BBC Four comedy drama which focused on the Python's fight against their film Life Of Brian being censored for blasphemy: "I was in South Africa, I haven't seen it. But I have to tell you, it wasn't anything to do with what really happened. Well what I mean was I saw a script early on and it simply wasn't... I actually said to them 'Would you like me to tell you some of the stuff that was going on?' and I was very puzzled because they didn't want to meet up, and I think the script had already been written, but it was very little to do with what actually happened."
The full radio interview - in which Cleese also reveals that in his heyday he never pulled any groupies on tour, and talks about other topics - was broadcast on the Absolute Radio Breakfast Show with host Christian O'Connell. At the time of writing it can be downloaded as a podcast. For more visit www.absoluteradio.co.uk
Share this page