Steve Coogan as Jimmy Savile
Steve Coogan to play Jimmy Savile
Steve Coogan is to play Jimmy Savile in BBC One drama series The Reckoning
Coogan says: "To play Jimmy Savile was not a decision I took lightly"
He describes the script as focusing on a "horrific story which - however harrowing - needs to be told"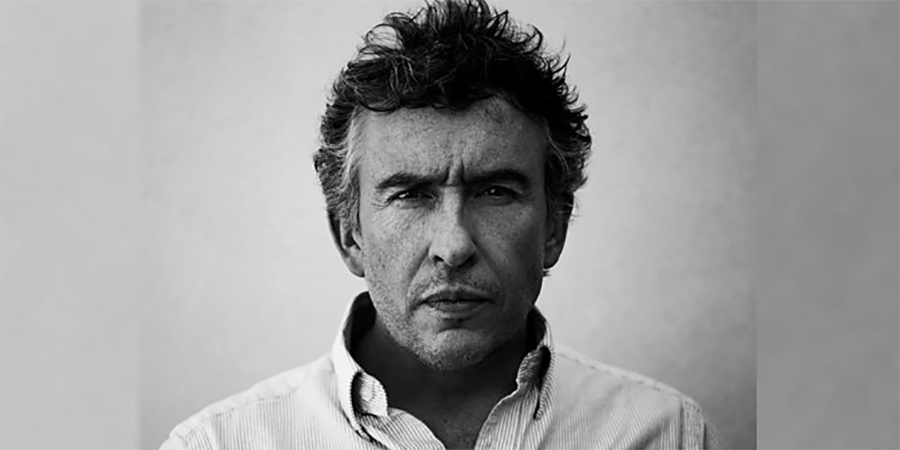 Steve Coogan is to take on his most serious role yet: playing Jimmy Savile in a new BBC series.
The project, which is a drama rather than a comedy, will trace the life of Jimmy Savile, "a man who rose from working-class origins to become one of the biggest stars of British television, but in death has become one of the most reviled figures of modern history following revelations of extensive and horrific abuse."
The Reckoning will trace Savile through his early years in the dance halls of northern England, his career with the BBC, to his twilight years when he sought to dispel the growing rumours about his life and the legacy he would leave behind.
The scripts are being written by Neil McKay, with Jeff Pope as executive producer. The duo previously worked together on the Bafta-winning Appropriate Adult, which was based on the true story of the relationship between serial killer Fred West and his appropriate adult. They also created The Moorside, based on the story of the disappearance of Shannon Matthews, and forthcoming BBC One series Four Lives, in which Stephen Merchant plays Stephen Port, who killed four young gay men in Barking in 2014-15.
Talking about The Reckoning, the BBC says: "The team are working closely with many people whose lives were impacted by Savile to ensure their stories are told with sensitivity and respect, and the drama will also draw on extensive and wide-ranging research sources. It will examine the impact his appalling crimes had on his victims and the powerlessness many felt when they tried to raise the alarm."
Steve Coogan says: "To play Jimmy Savile was not a decision I took lightly. Neil McKay has written an intelligent script tackling sensitively an horrific story which - however harrowing - needs to be told."
Jeff Pope comments: "The purpose of this drama is to explore how Savile's offending went unchecked for so long, and in shining a light on this, to ensure such crimes never happen again. Steve Coogan has a unique ability to inhabit complex characters and will approach this role with the greatest care and integrity."
Director Sandra Goldbacher says: "The Reckoning is a unique opportunity to give Savile's survivors, the people who inspired this project, a voice. I feel sure that Steve Coogan's powerful performance as Savile will create a debate around how the cult of celebrity cloaked him from scrutiny."
The Reckoning will air on BBC One in 2022.
Coogan will next be seen on screen in Chivalry, a Channel 4 comedy drama which he has co-written with Sarah Solemani. In it, he plays a movie producer who has to detoxify his film in the wake of the #MeToo movement.
Set to tour next year with live show Alan Partridge: Stratagem, Coogan has also shot King Richard, a comedy drama film based on the discovery of Richard III's grave beneath a council car park in Leicester.
---
For updates, click the button below.
Share this page