Sara Pascoe to host Sewing Bee
Sara Pascoe to replace Joe Lycett on Great British Sewing Bee
Sara Pascoe will host The Great British Sewing Bee, when the challenge show returns to BBC One in 2022
She says "I am *deeply* in love with clothes so I can't think of a happier place to be"
Joe Lycett, who has hosted the last three series, has opted to move on to other projects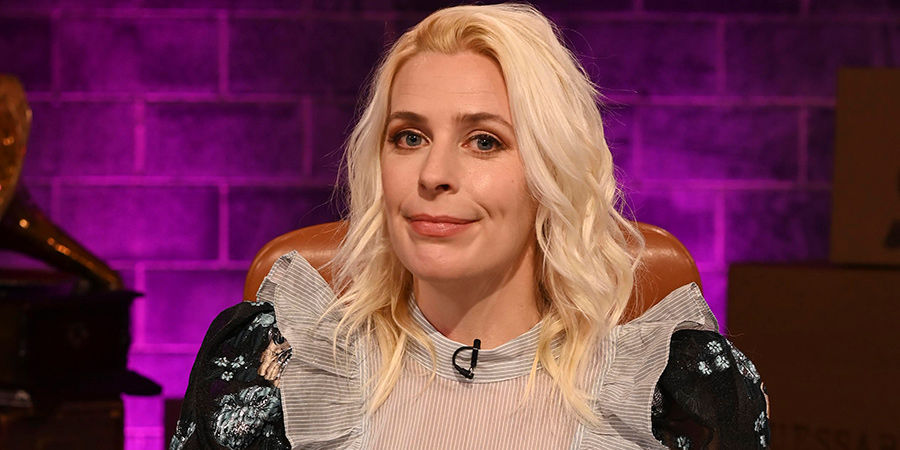 Sara Pascoe has been announced as the new host of BBC TV format The Great British Sewing Bee.
The stand-up replaces fellow comedian Joe Lycett, who has opted to step down after three series on the show.
Lycett tweeted:
See tweet
The show's official Twitter account posted a picture of Pascoe with judges Patrick Grant and Esme Young :
See tweet
Pascoe commented on it: "Beyond excited and very very happy!!"
The Great British Sewing Bee, which sees talented amateur sewers compete to be named "Britain's best home sewer", is due to return to BBC One next year. It will be the eighth series of the show, which started out on BBC Two in 2013 with Claudia Winkleman as host.
Pascoe, who appeared as a contestant on the show's 2020 Christmas celebrity special, said: "I'm so inspired by creativity and skill and I am *deeply* in love with clothes so I can't think of a happier place to be."
Executive producer Susanne Rock said Pascoe was "just the person to give our new sewers all the encouragement they need".
Lycett, who is currently hosting Series 3 of consumer justice comedy show Joe Lycett's Got Your Back, is set to present a life drawing programme for the BBC later this month, and is set to take over the Channel 4 Travel Man format from Richard Ayoade when international trips are possible again.
Meanwhile Pascoe, who has been hosting panel show Guessable? on Comedy Central, has been filming two more series of Dave format Comedians Giving Lectures.
---
For updates, click the buttons below.
Share this page