Ian Hislop & Nick Newman
Ian Hislop and Nick Newman working on Italian opera house screenplay
Ian Hislop and Nick Newman are working on a new screenplay together
The currently un-titled project focuses on an Italian opera house during World War II
The Private Eye duo have previously written three plays, a film and a CBBC sitcom together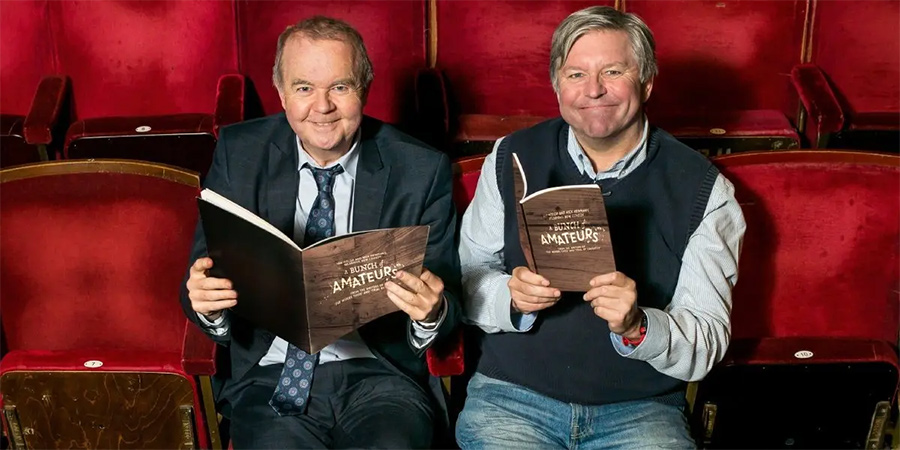 Private Eye editor Ian Hislop and long-time collaborator and cartoonist Nick Newman are working on a new screenplay about an opera house in Naples during World War II.
The duo, who have been collaborating since they met at Ardingly College, have previously written hit plays including The Wipers Times and Trial By Laughter. These productions drew on their experience and knowledge of working on the long running satirical magazine, delving into the history of the form to bring long lost stories of satire to the fore.
However, this new currently un-titled project, which will mark the duo's first screenwriting credit since they wrote The Wipers Times for the BBC in 2013, will see the duo move away from satire.
As Hislop explained in an exclusive interview with British Comedy Guide to promote Private Eye: The 60 Yearbook, he and Newman are now working with David Parfitt, the producer with whom they have previously collaborated with on a number of projects, on a script that will be completely sans satire.
He said: "Nick and I have been writing a film for David Parfitt, which we're still hoping is going to happen, but we don't know. It's about an opera house in Naples during the Second World War, the occupation. It's not about satire.
"The whole thing seems to be a bit of an adventure. It's going through the stages, and like anything with Covid, it's been stalled. But that's what we're working on and we're very keen for that to go ahead, it's been a lot of fun."
Talking further, he added: "David Parfitt produced Trial By Laughter and Wipers and A Bunch Of Amateurs, so we've been working with him quite a long time! He also produced The Father, brilliant film. So, we're hoping. People are often nervous talking about what they're doing, but lots of projects don't happen and that one might not, but that's what we're doing."
Hislop and Newman's other screenwriting credits include working on the original iteration of Spitting Image in the 1980s, feature film A Bunch Of Amateurs and CBBC sitcom My Dad's The Prime Minister.
---
For updates, click the buttons below.
Share this page