Sean Lock dies aged 58
Sean Lock dies aged 58
Stand-up comedian, writer and actor Sean Lock has died
He passed away at home, following a long-standing battle with cancer
The 8 Out Of 10 Cats star has been labelled "one of Britain's finest comedians"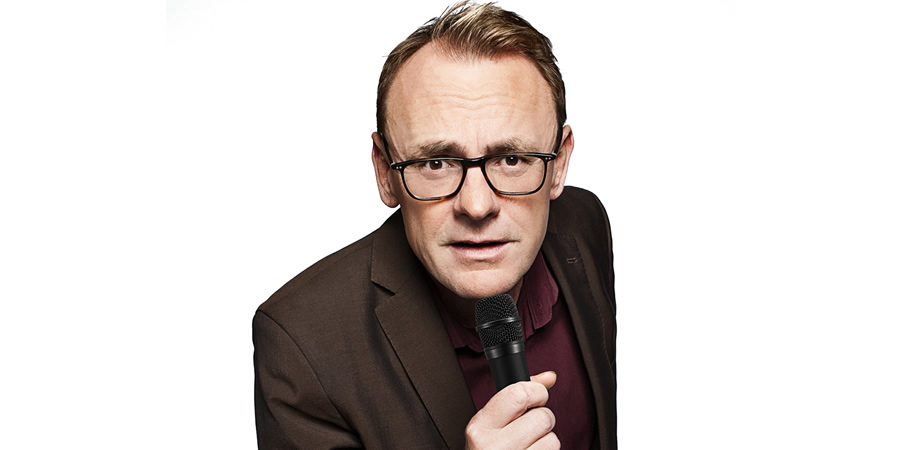 Stand-up star Sean Lock has died aged 58.
His agents have released a statement saying: "It is with great sadness that we have to announce the death of Sean Lock. He died at home from cancer, surrounded by his family."
Agency Off The Kerb say: "Sean was one of Britain's finest comedians, his boundless creativity, lightning wit and the absurdist brilliance of his work, marked him out as a unique voice in British comedy.
"Sean was also a cherished husband and father to three children. Sean will be sorely missed by all that knew him. We kindly request that the privacy of his family and children is respected at this difficult time."
Lock, who quickly became a star after starting in stand-up comedy at the end of the 1980s, became famous via TV shows including 8 Out Of 10 Cats, which he was a team captain on since the show's launch in 2005, up until 2015, when he moved on after eighteen series. He subsequently starred in its spin-off 8 Out Of 10 Cats Does Countdown.
His other notable comedy credits include a string of hit live stand-up shows, and creating the surreal, cult hit TV and radio sitcom 15 Storeys High.
Lock had been ill for some time but it had not been revealed publicly. He was appearing on television as recently as January, when Channel 4 aired episodes of 8 Out Of 10 Cats Does Countdown recorded in 2020. Last year he also guest starred in BBC Two sitcom Mandy, and recorded episodes of Radio 4 panel show The Unbelievable Truth.
In a 2016 episode of Cats Does Countdown, Lock offered a view on his own obituary:
Born in Woking, Lock left school in the early 1980s and began working on building sites as a labourer. During this time, he developed skin cancer, but later recovered. He discovered stand-up comedy at this point in life, and began to perform live. Quickly becoming a circuit star, he often worked with Bill Bailey. Early television appearances included appearing in Newman And Baddiel in Pieces and The World Of Lee Evans.
In 1998 he was given his own radio series, Sean Lock's 15 Minutes Of Misery, which would later become 15 Storeys High.
Other appearances include shows ranging from QI and Live At The Apollo to Ideal and Channel 4's Comedy Gala, whilst he hosted series such as Argumental and TV Heaven, Telly Hell. Lock also contributed material to other comedy formats, such as Never Mind The Buzzcocks, and had released a number of best-selling stand-up shows on DVD.
Lock's friend Lee Mack - who describes him as "a true original both in comedy and life" - said this morning: "I've known this day was coming for some time, but it's no less heart-breaking."
Tributes have poured onto social media from dozens of colleagues, with many fans citing favourite clips, scenes, and live routines, and promising to rewatch the programmes in Lock's memory.
His fellow 8 Out Of 10 Cats team captain Jon Richardson posted on Twitter: "I idolised Sean as a comic long before I became a comedian myself and ten years working alongside him didn't diminish that in the least. An incredible comic brain and a truly unique voice. I'm devastated for his family today and sad for comedy that we have lost one of the very best. Undisputed, undefeated, carrot in a box champion. I will miss him."
Jimmy Carr said simply: "Brutal news about Sean Lock today. I loved him. I'm watching clips of him right now - laughing & crying. I'll miss him so much."
Alan Davies, who worked with Sean at different points throughout their careers, called Lock "funny on stage, hilarious off". He explained: "We met in 1988 right at the start of our stand-up careers. I hadn't seen him in recent years as he quietly wrestled with illness but I feel very sad today for Anoushka and their children. RIP Locky."
Channel 4 said in a statement: "It's incredibly sad to learn of the loss of one of our greatest comedians, Sean Lock. A much loved part of the C4 family, he's played a huge role on the channel for over two decades, and we'll miss him. Our thoughts are with his family and friends."
Sean Lock is survived by his wife Anoushka, their two daughters and son.
Channel 4 has released the following YouTube videos featuring highlights of Sean's appearances on 8 Out Of 10 Cats Does Countdown:
Universal Comedy has also released a tribute video, featuring Sean's stand-up work:
---
Share this page