Una Stubbs RIP
Una Stubbs dies aged 84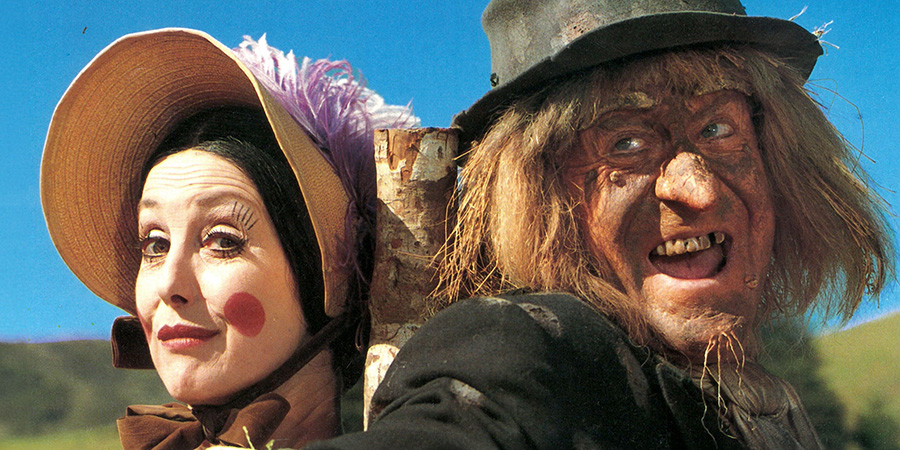 Una Stubbs has died at the age of 84.
She died at her home in Edinburgh today after being ill "for a few months", her agent has confirmed.
In a lengthy career, Stubbs is perhaps best known for her comic and lighter-dramatic roles. She starred alongside Cliff Richard in the iconic musical road trip comedy film Summer Holiday; as Rita, the daughter of irascible arguer Alf Garnett in the landmark sitcom Till Death Us Do Part and its various sequels and spin-offs; and as Aunt Sally in the much-loved 1980s television version of Worzel Gummidge (pictured).
She had returned to popularity since 2010 after playing landlady Mrs. Hudson in the BBC's reimagined Sherlock Holmes series, whilst her last acting role was in Gold's comedy mystery Murder On The Blackpool Express.
Born on 1st May 1937 in Welwyn Garden City, she had previously been married to Peter Gilmore and fellow Fawlty Towers actor Nicky Henson, with whom she had children including prolific composer Christian Henson.
Christian posted on Twitter this afternoon: "Some of you may have known her as Rita, as Sally as Bat or Hudson but to my two brothers and I she was known as Mum. Thanks for everything Mum RIP."
Stubbs's other roles include appearances in Harry Hill's Alien Fun Capsule, Benidorm, Golden Years, Morris Minor's Marvellous Motors, Keeping Up Appearances, Three Hats For Lisa, Sitting Pretty, The Bargee and The Strange World Of Gurney Slade.
Outside comedy, further credits range from Midsomer Murders to EastEnders and The Worst Witch.
---
Share this page