David Baddiel social media doc
David Baddiel making BBC documentary about social media abuse
David Baddiel is working on a BBC film examining Twitter trolls and his addiction to the platform
Currently untitled, it is "about the craziness of life on social media, and what it does to all our heads"
The comic, who has temporarily quit Twitter, is also writing a family memoir and developing a Syd Barrett biopic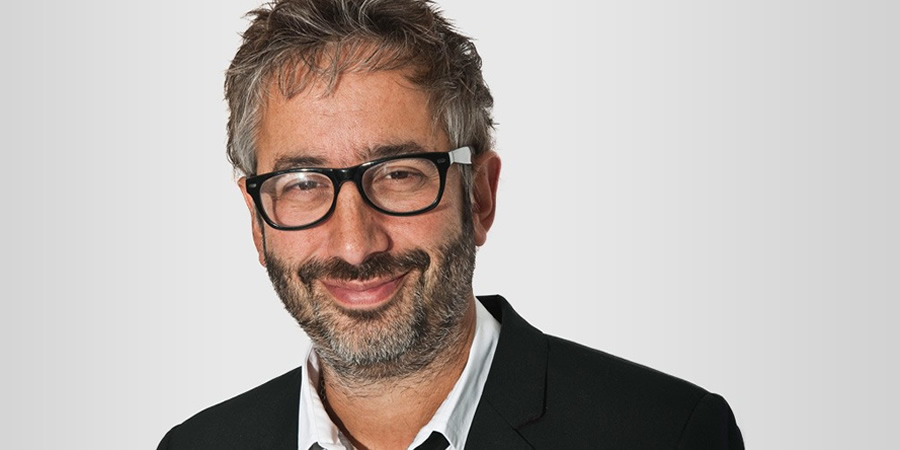 David Baddiel is making a BBC documentary about social media addiction and abuse.
The comic, who will resume his live tour, Trolls: Not The Dolls, in September, which focuses upon confrontational exchanges he's had online, has temporarily delegated control of his Twitter account while making the film, acknowledging his dependence on the platform.
"For a doc I'm doing about the craziness of life on social media, and what it does to all our heads I'm coming off it for a couple of weeks to see just how cold my inner turkey goes" he tweeted, naturally. "Others will manage this account meanwhile. Wish me luck - or don't - and see you in a bit."
Appearing on ITV's Good Morning Britain yesterday, he elaborated that the currently untitled film was "about this raising of tension, the fact that everyone's angry and there's a lot of hate on [social media]."
Trolls: Not The Dolls, he observed, "isn't just about the negative actually, the show is about my kind of love-hate relationship with social media because I do think I'm a bit addicted to it."
Leaving Twitter "was a bit weird" he added. "It does feel like you've stepped away from this party, this enormous party. You've shut the door and you sort of think 'I want to hear what they're saying about me but I don't' at the same time and that's just an illusion it creates doesn't it? That the conversation is all happening there."
In Trolls, Baddiel explains how he treats his online critics like hecklers in a comedy club, but has expanded on its consequences for comedy in an interview with the Sunday Times this month.
"Social media has created such a binary that laughter has been weaponised" he said. "It seems to be the case that to make a joke about something is dangerous now, because some party will take it as an attack and whip up an outrage. As ever, complexity is being eroded by these idiot culture wars, and with it - because the good stuff is never simple - comedy."
A BBC spokesperson confirmed to British Comedy Guide that production was underway on the documentary and that further details of its broadcast would be announced in due course.
The Jewish comedian's acclaimed documentary about anti-Semitism, Confronting Holocaust Denial With David Baddiel, aired on BBC Two in January.
His mother escaped from Nazi Germany as a child. And in March, speaking on former Scottish Conservatives leader Ruth Davidson's LBC podcast, he disclosed that he is writing a memoir about his family. A collection of his journalism is also set to be published in February by Fourth Estate.
Baddiel also recently revealed on Stalking Time For The Moon Boys, his David Bowie-themed podcast that he hosts with Tim Hincks, CEO of production company Expectation Entertainment, that he has held discussions with Pink Floyd about writing a biopic of their reclusive founder and former frontman Syd Barrett.
---
For updates, click the button below.
Share this page