Jimmy Carr's Channel 4 quiz
Jimmy Carr to host frenetic Channel 4 quiz I Literally Just Told You
Jimmy Carr will present I Literally Just Told You, a comedy quiz show coming to Channel 4 this autumn
Devised by Richard Bacon, the format sees contestants repeatedly quizzed on the previous five minutes
Carr is also piloting Value For Funny, an ITV format in which the public share their best true-life stories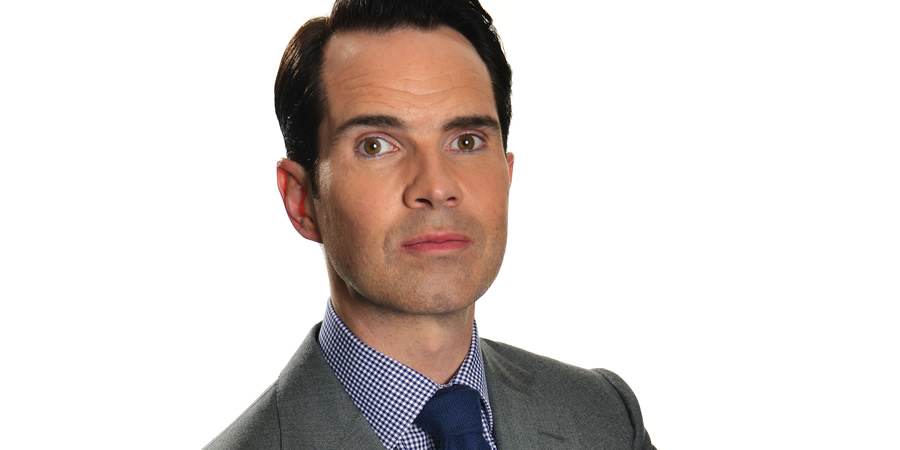 Jimmy Carr is to host a new Channel 4 comedy quiz.
Set to air in the autumn, the frenetic I Literally Just Told You tests participants' short-term memory, with most of the questions being written during broadcast.
"I Literally Just Told You is the best pitch for a TV show I've ever heard" said Carr. "All the best ideas sound crazy when you first hear them, but I genuinely believe this idea will stay crazy for years. And most importantly, I like the title, which makes it sound like I'm properly annoyed with you just for asking me what it's called."
Devised by presenter-turned-format creator Richard Bacon, a US version is also in the works for the NBC channel, fronted by comedians Adam Devine and Ron Funches.
Channel 4 has hailed the "irreverent", hour-long show as part of its commitment to "innovative new formats", with the quiz's commission of six hour-long episodes in a mid-evening slot following a successful non-transmission pilot last autumn.
Made by Expectation Entertainment (Alma's Not Normal, Mel Giedroyc: Unforgivable), I Literally Just Told You originated in Bacon's notion "that you can give contestants the answer to all of the questions and they will still get them wrong" he told Deadline in February. "It turned out to be true. It's quite an absurd, fast-moving game show."
Elaborating, he told The Times today: "what happens is every five minutes or so the players are quizzed on the last five minutes. The heart of the idea is we write the questions as the show is happening.
"So when the show starts, at least half the questions in the show have not been written and we write it based on what happens live. We made a pilot and by the end there's just beads of sweat dripping down their faces."
The former Blue Peter presenter previously created BBC One's primetime entertainment show This Is My House, featuring Bill Bailey, Emily Atack, Jamali Maddix and Judi Love, on which Carr appeared as one of the guest panellists, trying to guess which of four improv actors was telling the truth about living in a specific house.
Bacon also devised The Hustler, a US gameshow presented by Scottish-born comedian Craig Ferguson, now in its second season on the NBC channel.
Meanwhile, Carr, who already hosts 8 Out of 10 Cats Does Countdown for Channel 4, is also piloting a joke-telling TV show for ITV, in which he asks members of the public to share their best true-life stories.
With the working title Value For Funny, the show put out a casting call in May, asking potential contestants: "Is there a funny story you always pull out at a dinner party that has your pals in fits of laughter? Are you famous among your work colleagues for your hilarious anecdotes?"
Made by Ant & Dec's production company Mitre Studios with Saturday Night Takeaway makers Lifted, news of the pilot was first reported by Chortle.
I Literally Just Told You was commissioned by Steven Handley and Phil Harris.
Harris comments: "We're excited to launch this innovative new comedy entertainment show with Jimmy. The format subverts the traditional gameshow formula and guarantees humour, drama and fiendish play-along for viewers at home."
Executive producer Adam Hutchinson adds: "We're excited to be bringing this brilliantly quirky format to Channel 4. It turns out remembering what you've literally just been told is harder than you think."
Carr's memoir, Before & Laughter, written in the form of a self-help book with gags, will be published in September. And he continues his Terribly Funny stand-up tour internationally the same month, with a show in Reykjavik, Iceland.
---
For updates, click the button below.
Share this page
This story was updated on 13th July to add in the quotes.