Al Murray stalker charged
Al Murray's stalker barred from attending his shows
A woman has been handed a suspended 16-week jail term for targeting Al Murray
The comedian was subjected to years of "distressing" harassment
Murray said: "I always felt pestering my family was one thing but targeting my family was completely wrong"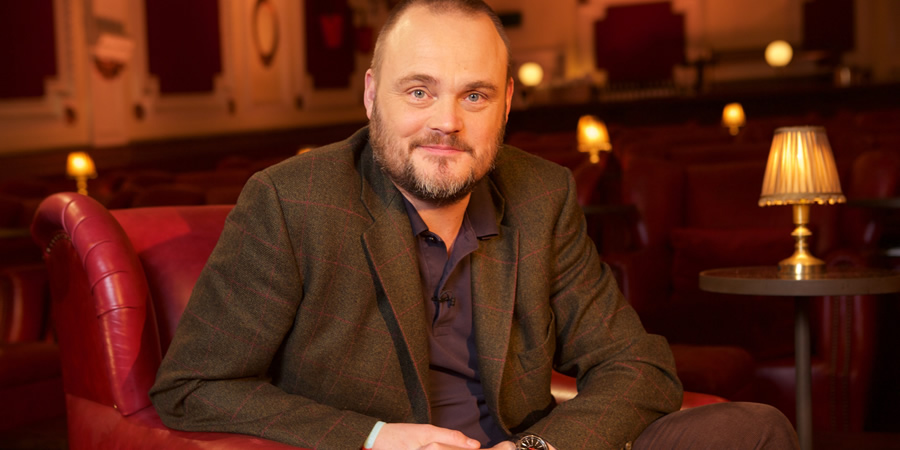 A stalker has been barred from Al Murray's shows after subjecting him to years of "distressing" harassment.
The Pub Landlord was sent parcels and unsettling Facebook posts as part of the woman's campaign, and she also tried to confront him backstage at gigs.
Lucy Bird of Flore in Northampton has now been ordered to leave the comedian in peace. A picture of her had to be circulated at any venue he played so that staff knew to send her away.
Over a number of years, Bird sent Murray a series of letters and parcels containing hair grips, baked goods, condoms and religious passages.
In another incident, Bird posted an image of one of Mr Murray's children when they were a toddler.
In a statement read out in court by prosecuting solicitor Stella Moses, Mr Murray said: "This was very concerning for me as she had previously stated she knew where I lived.
"I always felt pestering my family was one thing but targeting my family was completely wrong.
"The wife of a business partner of mine received a Christmas card with the words 'I know who you are.'
"This contact is causing me distress... The actions Bird has taken have wrecked my experience with social media. I am active on both Facebook and Twitter and this is a vital outlet for me that enables me to connect with fans. But I feel a lot less comfortable using it for feeling like she is going to be there."
However, Murray was not the only target of Bird's harassment, Northampton Magistrates Court heard on April 23.
The 46-year-old used social media to maliciously accuse a string of other people of being paedophiles and sex criminals in lengthy livestream videos.
One man was subject to months of abuse and accusations merely because he replied to an online advert to offer her a free wallpaper stripper. Subsequent videos by Bird featured images of the man's children and maliciously called him a rapist.
She also filmed the man when he was at a supermarket and said in front of other members of the public "oh look, here's the paedophile".
The businessman told the court that Bird had caused him to lose tens of thousands of pounds of business because of the accusations.
"This woman has ruined my life," the victim told the court. "She has called me a rapist, a paedophile and a murderer. She has continued to post videos of me and my family. I just want her to leave me alone and stop posting untrue statements about me."
Another victim was a Northamptonshire Police officer, who Bird alluded in a social media post had told her another individual was a rapist. The officer denied this and was greatly distressed by the accusation, fearing it would lead to an internal investigation against her. Another was a member of staff at Berrywood Hospital, who she repeatedly accused of being a rapist.
Bird pleaded guilty to three counts of harassment and one count of stalking. In a police interview, she only admitted to sending three parcels to Mr Murray.
She was spared immediate prison by the magistrates, and instead was handed a 16-week jail term suspended for two years.
She also was handed restraining orders against her four victims, which includes orders not to attend any of Murray's shows or to contact him for four years.
The comic is currently due to resume his Landlord Of Hope And Glory tour on the 5th of June in Dunfermline.
---
Share this page