Mel & Sue plot live return
Mel & Sue plotting live comedy return
Sue Perkins and Mel Giedroyc are planning an onstage revival for their double act
Giedroyc said: "We'd love to do some live stuff together and that's going to happen"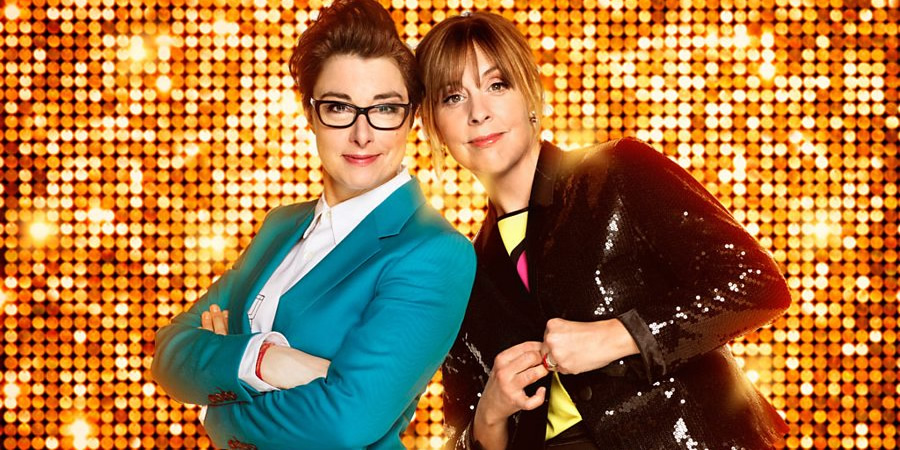 Mel & Sue are planning to return to live comedy as a double act, Mel Giedroyc has revealed.
She and Sue Perkins last performed a tour and Edinburgh Fringe dates together in 2003. But they hope to get back on stage again soon she says.
"I really miss stand-up," Giedroyc told the Press Association. "The last conversation that Sue and I had a few days ago, we ended up saying, 'When the Edinburgh Festival's back on again, shall we do it?'
"We'd love to do some live stuff together and that's going to happen. Now that my girls [her two daughters] are pretty much ready to fly the coop, life is different."
However, she qualified this aspiration by predicting that they would "probably be talking about menopause and old age by the time we get it together. It'll be the usual shambolic collective of madness. We are not very good with deadlines."
The pair met at a comedy gig in 1988 when they were members of the Cambridge Footlights and subsequently came to prominence with their Edinburgh debut in 1993. Going on to host Light Lunch and Late Lunch on Channel 4, from 2010 they hosted The Great British Bake Off's original series on BBC One.
Giedroyc has just published her debut novel The Best Things, which is partly inspired by her financial difficulties after their initial television success.
She and Perkins are set to shoot the second series of their Sky One sitcom Hitmen later this year. Earlier this month she revealed that her series Unforgivable, in which comedians and celebrities share their most embarrassing secrets, will also be returning to Dave.
---
For updates, click the button below.
Share this page