Leo Kearse stands for election
Comedian Leo Kearse to run for Scots Parliament
Comedian Leo Kearse is standing for election to the Scottish Parliament
He will contest the Glasgow seat of SNP Justice Minister Humza Yousaf
Kearse will stand under the banner of the Reclaim Party at the 6th May elections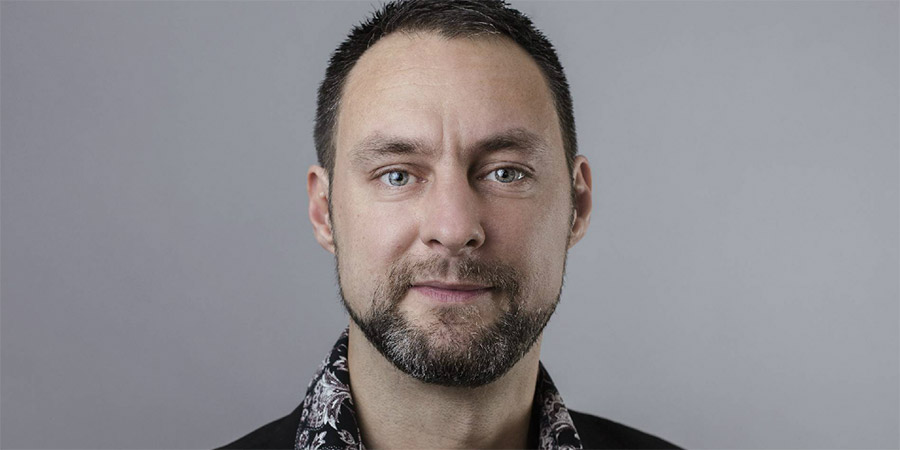 Leo Kearse has announced that he will stand for election to the Scottish Parliament.
The comic, named Scottish Comedian of the Year in 2017, will contest the Glasgow Pollok constituency seat of Humza Yousaf, the SNP Government's Justice Minister, in protest at the Edinburgh-based Parliament's recently passed Hate Crime Bill.
He will also appear on the election list for the wider Glasgow region, in accordance with the proportional representation voting system that is used for electing members to the Scottish Parliament at Holyrood.
Kearse, a right-wing and remain-voting comic, is perhaps best known as the creator of hit Edinburgh Fringe improvised debate-style show Hate 'n' Live, and has been arguing against the ruling SNP administration's 'Hate Crime' legislation since it was first proposed.
He said today: "The SNP's bill flies in the face of Scotland's proud history of free speech and individual thought. The police, the church, the legal profession and even us comedians have all expressed opposition to this hated hate bill."
Writing for British Comedy Guide about the moves last summer, Kearse explained: "Scotland has a rich history of iconoclastic, boundary-pushing comedians - Billy Connolly, Jerry Sadowitz, Frankie Boyle - who've gleefully redrawn the lines of comedic acceptability.
"Scotland's new Hate Crime Bill spits in the face of their heritage by criminalising comedians. Any "insulting communications likely to stir up hatred" - whatever that actually means, and however it's interpreted - will be illegal. The bill is so hazily worded, it's a pick-your-own law for judges and politicians. There doesn't need to be a victim: anyone can be offended by proxy on behalf of vaguely defined groups, and Scotland's puritanical, overweening government can add to the list of groups as they wish.
"Promoters, writers, venues and directors can all be prosecuted over what the comedian says. ... Laws have to be worded with clarity and specificity. During my previous career as a criminal intelligence analyst, I saw "mission creep" in legislation as woolly-worded laws were used far outside their intended scope. The Regulation of Investigatory Powers Act (RIPA) was introduced to regulate state surveillance of the internet, ostensibly to combat horrors such as terrorism and paedophilia. Within a few years, it was being used to check such menaces to the fabric of society as dog fouling, under-age smoking and if families lived within school catchment areas."
Kearse will stand in the election, due to take place on Thursday 6th May, under the banner of Reclaim, the political party recently formed by actor Laurence Fox.
The party explained in a press release: "In line with the Reclaim Party's anti-establishment ethos, Kearse will also be fighting to expose corruption, incompetence, and systemic wokeness in the SNP.
"The Reclaim Party will back a package of reforms at Holyrood, including strengthening the powers of the Scottish Parliament by giving MSPs parliamentary privilege, as well as splitting up the prosecutorial and governmental responsibilities of the Lord Advocate into different positions."
They say: "The Hate Crime Bill is currently awaiting Royal Assent and Kearse, like many others, has been an outspoken opponent of it. It uses legal language such as 'abusive', 'intent to stir hatred' and 'reasonable person', which are so vague as to threaten fundamental rights such as free speech. The Bill's inclusion of asexuals and cross-dressers as protected characteristics, but not womanhood, was met with widespread derision.
"Most controversially, the Bill extends hate crime laws to private dwellings - the first time in British history a law has regulated speech in the home. Those found to have breached the new law could face up to seven years in prison, and children could be forced to testify against parents.
"The new law follows a long line of authoritarian measures passed under the SNP, including the now repealed Offensive Behaviour at Football Act - which criminalised football fans for singing songs, as well as the abandoned Named Person scheme - which would have undermined parents' responsibility for their children and allowed state officials unprecedented powers to snoop and interfere with family life."
Laurence Fox said today: "For too long the SNP have got away with choking the vibrancy and freedom from life in Scotland. Having known Leo for many years, with his wit and incisiveness, I can't think of anyone better to start us on the journey to reclaim Scotland."
Leo Kearse adds: "When once we had freedom, Scots now live under the increasingly stultifying boot of the SNP, where even our ability to speak freely around the dinner table is set to be policed by Humza Yousaf and Nicola Sturgeon.
"With wokeness and extreme nationalism seemingly the only acceptable opinions allowed in Scotland these days, I feel now is the right time to stand up and be counted. I'm looking forward to getting stuck in and spreading the Reclaim Party's message of freedom to Scotland, which is the land of the free."
Here is a recent clip of Kearse explaining his objection to the Bill. It has recently been passed by the SNP-majority Scottish Parliament and is awaiting Royal Assent before passing into law as the Hate Crime Act, which Kearse and colleagues will then campaign to repeal.
---
For updates, click the button below.
Share this page