Barbara Windsor RIP
Barbara Windsor dies aged 83
Dame Barbara Windsor MBE has died after a long battle with Alzheimer's disease
An icon of British comedy in the 1960s and 70s, she starred in dozens of films
Her husband said she was "full of humour, drama and a fighting spirit until the end"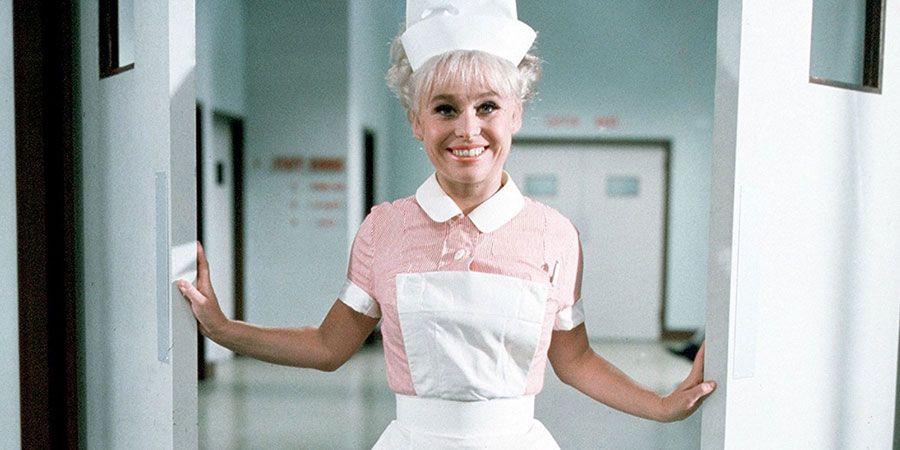 Barbara Windsor has died. She was 83.
Born on 6th August 1937, she died "peacefully" at a care home in London at 8:35pm last night (Thursday 10th December), in the company of her husband Scott Mitchell.
She had been suffering from Alzheimer's disease, which was diagnosed in 2014.
In a statement issued late yesterday evening, Mr Mitchell said: "Her passing was from Alzheimer's/dementia and Barbara eventually died peacefully and I spent the last seven days by her side.
"Myself, her family and friends will remember Barbara with love, a smile and affection for the many years of her love, fun, friendship and brightness she brought to all our lives and the entertainment she gave to so many thousands of others during her career.
"Barbara's final weeks were typical of how she lived her life. Full of humour, drama and a fighting spirit until the end. It was not the ending that Barbara or anyone else living with this very cruel disease deserve. I will always be immensely proud of Barbara's courage, dignity and generosity dealing with her own illness and still trying to help others by raising awareness for as long as she could."
He further explained: "Dementia/Alzheimer's remains the UK's number one killer. Although in challenging times, I urge the Prime Minister, his Government and other parties to be true to their previous promises and invest more into dementia/Alzheimer's research and care.
"Thank you to all the doctors, nurses and carers who are angels at the care home for your kindness and care to Barbara and I throughout her stay with you. You are my heroes. And my gratitude to our family, friends and everyone in the media and the general public for all the good wishes and warm support that has been shown to Barbara over the last few years during her illness. Barbara deeply appreciated that."
He added: "May you rest in peace now my precious Bar. I've lost my wife, my best friend and soul mate and my heart or life will never feel the same without you."
Famed for her diminutive figure and blonde-bombshell appearance, the actor was part of the acclaimed Joan Littlewood Theatre Workshop in her native East End of London, and starred in the company's acclaimed kitchen sink comedy-drama feature Sparrows Can't Sing in 1963.
Real name Barbara Ann Deeks, she was first seen on screen in the mid-1950s and quickly became a leading sex symbol of British cinema. She appeared in dozens of films, including a notable position as part of the informal repertory company at the centre of the iconic Carry On film series.
In a career spanning well over 60 years, she appeared in sitcoms including Dad's Army and The Rag Trade; nine Carry On movies and a string of their companion TV series; as well as films such as Chitty Chitty Bang Bang, The Belles Of St. Trinian's, Crooks In Cloisters and Make Mine A Million.
She was also known to millions for her starring role in BBC One television soap EastEnders as Peggy Mitchell, playing the character from 1994 to 2016.
Although diagnosed in 2014, Windsor's Alzheimer's was not made public until 2018, after which she and Mitchell spearheaded a widely publicised campaign to spread awareness about the disease, its effects, and the needs of its sufferers. With her condition deteriorating in the last years of her life, she moved into a care home in August this year to receive closer care.
---
Share this page