Stanley Baxter comes out
Stanley Baxter comes out in shock new biography
Scottish comic and actor Stanley Baxter has come out as gay at the age of 94
The TV, film, stage and radio star found fame in the 1950s and became a TV icon in the 60s and 70s
A new biography details his life in explicit terms, including his troubled heterosexual 45-year marriage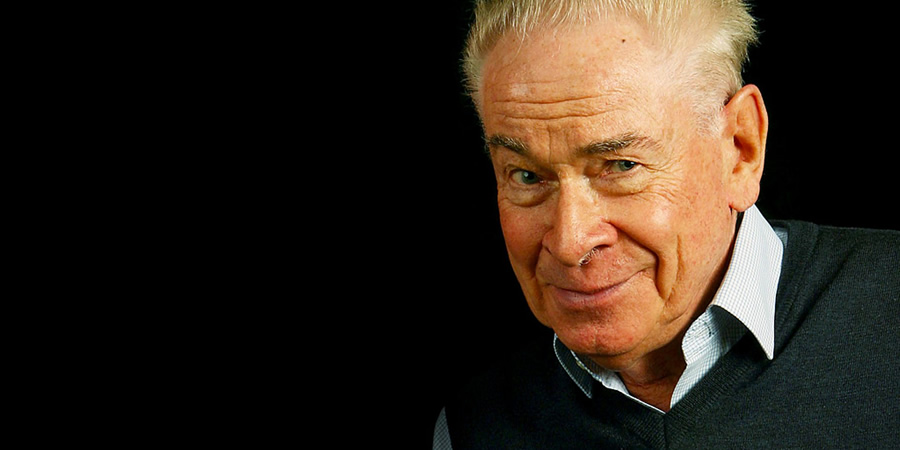 Comedian Stanley Baxter has come out as gay in a new biography, despite being married to a woman for almost 50 years.
Written in conjunction with journalist Brian Beacom, The Real Stanley Baxter was published yesterday (Sunday 1st November) by Luath Press and has already sold out at Amazon.
Described as "relentless from the start", the tell-all biography, reportedly written over the past decade, sees Baxter detail in frank terms - and often explicit detail - his deeply troubled personal life as a result of his hidden sexuality, stemming from a time when homosexual acts were still illegal in Britain.
The comic also lifts the lid on tales of a range of other celebrities, including actor Fulton Mackay, tenor David Whitfield, and Baxter's close friend, Kenneth Williams.
Chapter titles include "Poofter Hell", "3,000 Volt Love", "Spanked Bottoms", and "David Niven's Blow Job", amongst the relatively more mundane such as "There's Nothing Funny About Stanley", "A Star Is Grown" and "Stage Frights".
Baxter describes his sexual awakening whilst undertaking National Service in the 1940s: "Discovering about sexuality in Britain was groping in the dark in every sense. But in [Combined Services Entertainment] there were just so many poofs. And as such, there was a lot of excitement in realising you are not alone in the world. It's not like nowadays, where you are tripping over gay porn."
Notably, the book includes lengthy detail about his troubled marriage. Married to Moira Robertson for almost 46 years, they wed despite his protestations and explanation about his true sexuality, after she threatened to commit suicide by jumping from a second-floor window.
She would go on to allow him to bring male lovers back to their home, with a spare bedroom set aside for their use.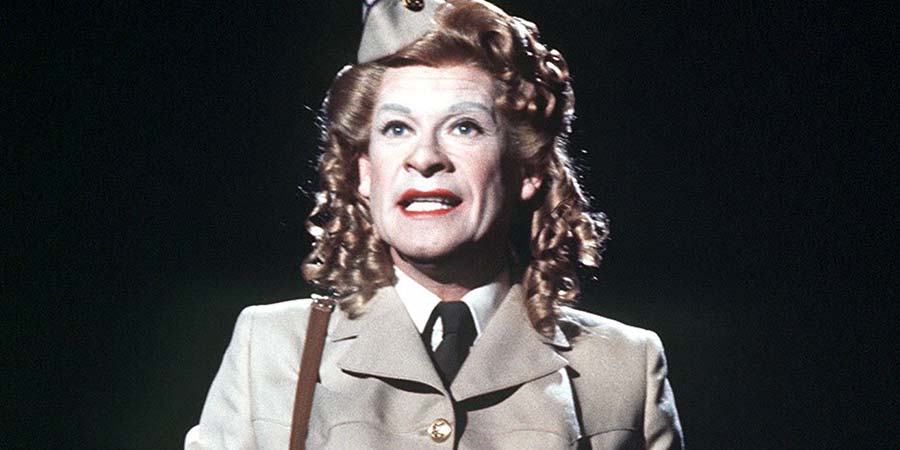 The biography recounts his time in the army in detail, and attempts to masturbate foiled by "the bromide they put in the tea".
He explains: "The army said they didn't ever do such a thing but believe you me I am living proof that they carried out pharmaceutical de-bollocking. The number of nights I sat in that loo working up to a sweat that would pour down my face - with nothing to show for it but a wee feeling - convinced me we had all been tampered with."
Recounting a meeting in America with Norman Wisdom, Baxter shares: "He was charming. And full of energy. I wasn't surprised to learn that little Sir Norman was something of a world-class swordsman. [The showbiz term for the priapic performers of the day, a nod to the parts played by the lustful Errol Flynn.]
"I think any comedian worth their salt is highly sexually charged, whether homo or heterosexual. Sexual and creative energy is tied up. Of course they are going to be at it with more than one partner! It's in the nature of the animal. And there is the greater opportunity. That's why artists are such easy pickings for the tabloid press."
Baxter enjoyed huge fame from the 1950s onwards. A Glasgow native, he starred in a string of hit films with James Robertson Justice and Leslie Phillips, made countless long-running, headline stage appearances, and a similarly long string of his own, self-titled TV series and seasonal specials from as early as 1963.
Working on both the BBC and ITV, his hit sketch shows mixed song and dance, mimicry, film and television spoofs, and a range of other wild comic characters, well into the 1990s. The 2000s have seen Baxter continue to work, albeit less frequently, with a number of radio series starring his comic talents. The Stanley Baxter Playhouse in particular ran for six series from 2006 to 2014.
The Real Stanley Baxter, by Brian Beacom, is out now from Luath Press, running to 336 pages. It is available in hardback and eBook formats.
---
For updates, click the button below.
Stanley Baxter delighted over 20 million viewers at a time with his television specials. His pantos became legendary. His divas and dames were so good they were beyond description. Baxter was a most brilliant cowboy Coward, a smouldering Dietrich. He found immense laughs as Formby and Liberace. And his sex-starved Tarzan swung in a way Hollywood could never have imagined. But who is the real Stanley Baxter?
The comedy actor's talents are matched only by his past reluctance to colour in the detail of his own character. Now, the man behind the mischievous grin, the twinkling eyes and the once-Brylcreemed coiffure is revealed. In a tale of triumphs and tragedies, of giant laughs and great falls from grace, we discover that while the enigmatic entertainer could play host to hundreds of different voices, the role he found most difficult to play was that of Stanley Baxter.
First published: Sunday 1st November 2020
Buy and sell old and new items
Search for this product on eBay
It looks like you're in the US? Fear not! Almost everything can still be ordered.
Amazon UK
deliver internationally,
Amazon.com
carries many items separately, or you can look out for US/Canadian flags on our product listings for direct links.
If ordering from a UK store, please note that you are in Region 1 (DVD)/Region A (Blu-ray), whilst the UK is in Region 2/B, respectively. This means that many - but by no means all - may fail to play. Look for products marked "Region free", "All regions", "Region 0" or "Multi-region". Blu-rays may also be marked "Region A/B/C", "Region free", or variations thereof. You may also check whether your DVD/Blu-ray player supports multi-region playback (also referred to as "region free"), or whether it can be set to do so. There should, of course, be no problems with books, CDs, or other physical items.
More advice & help on importing
Share this page