Ignacio Lopez stand-up special
Ignacio Lopez to record stand-up special in Manchester
Ignacio Lopez is to record his debut comedy special in Manchester this November
His show EspañYOLO is being filmed by US-based streaming company Comedy Dynamics
He says: "I'm beyond excited. I'm really proud of EspañYOLO"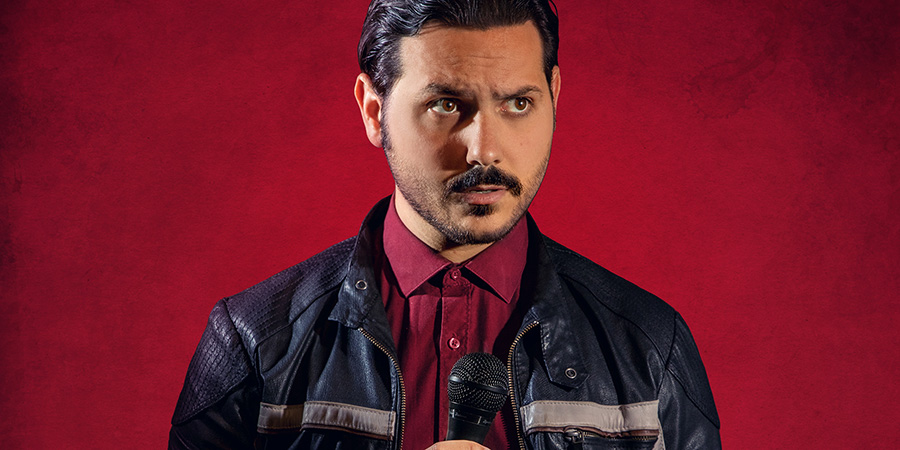 Ignacio Lopez is to record his stand-up special EspañYOLO in Manchester in November.
The comedian has teamed up with streaming company Comedy Dynamics to record his debut comedy special. The USA-based outfit has previously worked with the likes of Jim Gaffigan, Tim Minchin, Kevin Hart, Doug Stanhope, Gina Yashere and Fern Brady.
Comedy Dynamics plan to release EspañYOLO globally as an audio album, with the view to releasing it on video streaming services next year too.
Lopez, who has amassed over 20 million video views online, says: "I'm beyond excited. I'm really proud of EspañYOLO; it tackles a lot of heavy issues but it's super funny.
"I wanted to write a tongue in cheek show about how Spain is the greatest country in the world, but it's got everything - observational humour, satire, one liners, musical comedy.
"I made a huge effort to be fearless in the material I was writing. I wanted the jokes to work in the most Brexity clubs and the liberal art centres. I want people laughing in spite of themselves.
"I had a great run in Edinburgh, a bit of the show (Why Spain hates the UK) blew up online, my solo shows were all selling out at the end of 2019 and I was set to tour around the UK and Europe this year. Suddenly the pandemic struck and everything was cancelled. Recording the show as a special is the silver lining.
"I've kept myself sharp by performing online; my flat is set up like a comedy club and I've been doing countless Zoom and YouTube shows. I've got one live warm up date for the show, next week in Top Secret Comedy Club, London, then I'll be preparing for the recording in Manchester; brushing up some material, practising in front of friends and family, and getting my hair cut for the first time in 8 months.
"We chose Frog And Bucket Comedy Club for the special as I've always had an amazing time performing there in the past. The club is an institution, they're one of the most supportive venues for comedians in the world. They've been criminally overlooked by the Arts Council of England for the Cultural Recovery Fund, after making significant changes to accommodate social distancing and keep the audience safe. I know they've kept the atmosphere of a great comedy club and hopefully we can raise some funds for them at the show."
The special is due to be recorded at The Frog & Bucket on the 4th November. Tickets
---
For updates, click the button below.
Share this page