Mark Watson film
Mark Watson writes his first film
The Best Of focuses on a married man whose first love re-enters his life
The rom-com is based on 2017 novel The Best Of Adam Sharp
Muriel's Wedding star Toni Collette will make her directorial debut on the Australian feature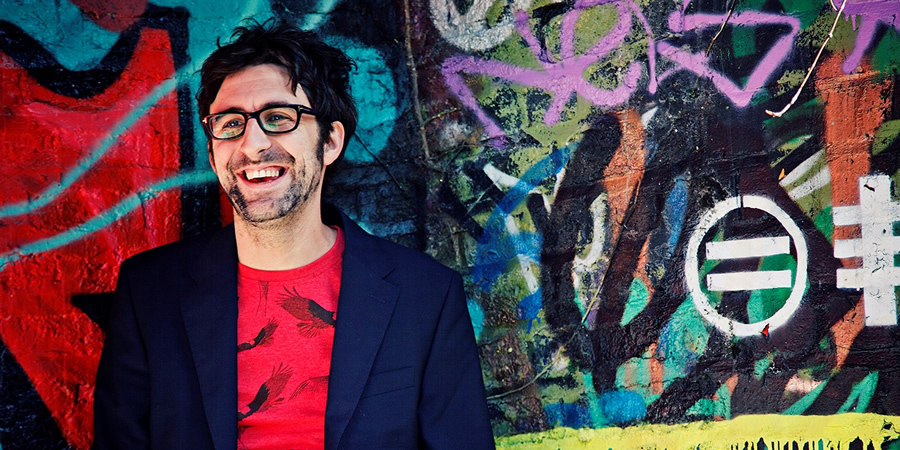 Mark Watson has written his first feature film, a rom-com to be directed by Little Miss Sunshine and Muriel's Wedding star Toni Collette.
The Best Of is based on the 2017 novel The Best Of Adam Sharp by Graeme Simsion and will also be Collette's directing debut.
The story follows amateur musician turned IT specialist Adam Sharp who has a stable, unexceptional life with his matter-of-fact wife Claire. But when his first love, Angelina, gets in touch with an offer of reuniting, Adam must choose between the fantasy of a life unlived and the reality of his marriage in its quiet beauty.
Taking to Twitter, the stand-up cautioned of "the implausible Watson/Collette team-up" that "it's probably still 11 steps from actually getting made, but what's the use of being strung along by this business if you can't occasionally look good to your mum."
The Best Of is one of several films and television projects announced as being funded by Screen Australia today. The feature is produced by Collette, with Christopher Simon (High Rise) and Jen Turner.
Watson previously wrote the 2009 television movie A Child's Christmases In Wales, starring Ruth Jones and Mark Lewis Jones, with Michael Sheen and Steve Speirs, as well as the 2007 short The Lift, featuring Nina Wadia, Siobahn Redmond, Douglas Hodge, Rasmus Hardiker and Amar Adatia.
Meanwhile, Dan And Sam, Watson's 2015 graphic novel with illustrator Oliver Harud, about a couple periodically reunited after one of them dies, is currently being developed into a film by Japanese writer-director Hikari for Universal, after it was initially optioned by Steven Spielberg's studio Amblin. However, Watson is not directly involved with the adaptation.
The comedian, who had planned to be performing his new stand-up show about death, This Can't Be It, after a test told him that his life expectancy was 80, at the now-cancelled Edinburgh Fringe, revealed to British Comedy Guide yesterday that his "disaster memoir" about mortality and his professional failures, Eight Deaths (And Life After Them), will be published in January.
---
For updates, click the button below.
Share this page