Mike Walling RIP
Actor & writer Mike Walling dies at 69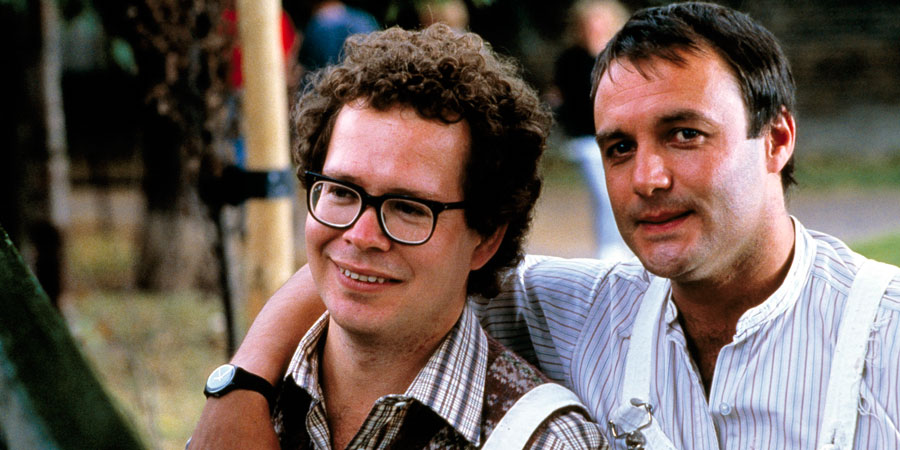 Actor and writer Mike Walling has died. He was 69.
With a string of credits ranging from Not Going Out to The Smoking Room and ChuckleVision, Walling is best remembered as Eric, the best friend and workmate of Karl Howman's Jacko in long-running sitcom hit Brush Strokes (pictured; Walling, left).
The comic actor would have celebrated his 70th birthday next week. A cause of death is as yet unknown.
His agent told British Comedy Guide today: "We can confirm that our much loved and valued client, Mike Walling, has sadly died, aged 69.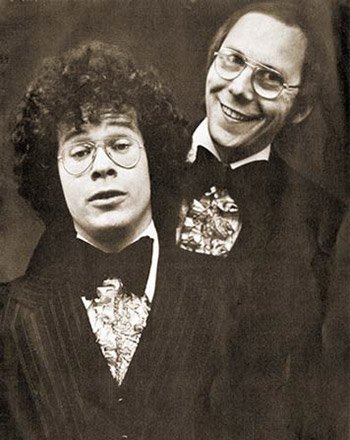 "David Daly had represented him since the early 1980s when he was very well known for his roles in such comedy series as Brush Strokes. A hugely talented comedy actor, Mike also starred in British comedy favourites such as My Family and Birds Of A Feather, as well as, latterly, running character Clifford Ford in Coronation Street. A warm and kind man, Mike was very well liked by everyone that worked with him. He will be much missed."
Walling's appearances in My Family were numerous, in a recurring guest role as the local vicar. He also starred in the award-winning ensemble sitcom The Smoking Room, as Gordon.
Born in Salford in 1950, Walling found fame whilst teaching in the mid 1970s, as part of comedy double act Mr Carline & Mr Walling (pictured) on ITV talent contest New Faces. However, the double-act did not last and Walling he moved into television comedy alone.
As well as acting, Walling was also a writer, with work including the first ever episode of ChuckleVision, in 1987.
Often working with fellow actor-and-writer Tony Millan, the pair were also the creators of Chris Barrie's late-90s footballer sitcom A Prince Among Men, and penned series including A Small Problem and Not With A Bang.
They also wrote episodes of Me & My Girl, The Brittas Empire and Birds Of A Feather.
---
Share this page