Romesh's sofa Misadventures
Romesh to present Misadventures highlights series
Romesh Ranganathan will present a new series of highlights from his Misadventures travelogues
Nine editions of The Misadventures Of Romesh Ranganathan have aired to date
Three new programmes will look at highlights and out-takes from the popular factual series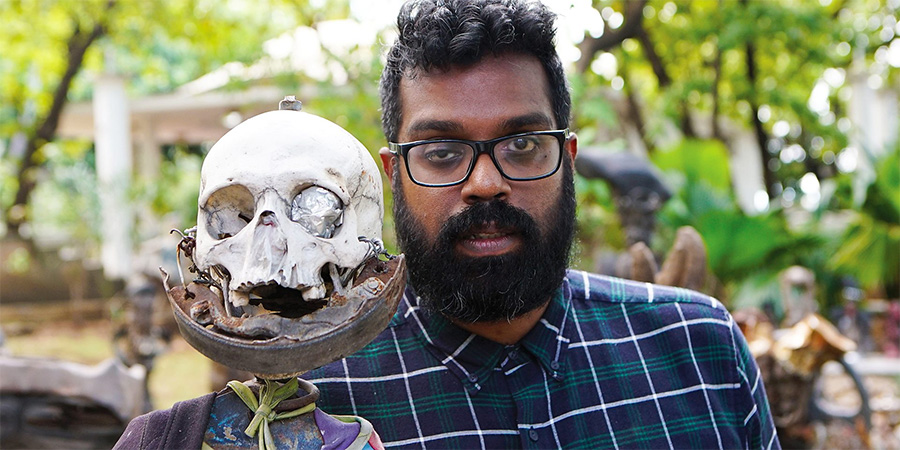 BBC Two has commissioned three new episodes of Misadventures from Romesh Ranganathan.
The comedian will present a highlights series based on his popular travelogues, currently in production under the working title Misadventures From My Sofa.
Produced by Rumpus Media, nine original episodes of the factual-entertainment format The Misadventures Of Romesh Ranganathan have aired to date.
The company explains: "Romesh's globetrotting adventures have seen him visit nine of the world's most off-the-beaten-path countries, taking in incredible sights and jaw-dropping landscapes. Through his trips to Haiti, Ethiopia, Albania, the Arctic, Zimbabwe, Mongolia, Bosnia, Columbia, and the Sahara he has been surprised, enthralled, annoyed and enlightened and made some lifelong friends in his guides along the way.
"In this new three-part series Romesh will re-live some of his Misadventures, reuniting with three of his co-hosts in each episode. They'll catch up, revealing unseen footage from the series, sharing their experiences and looking at the highlights of their time together (which may well have been some of Romesh's least enjoyable)."
Romesh says: "I could not resist the opportunity to make a travel show where not only do I not have to travel anywhere, but not even leave my living room.
"I'm looking forward to sharing some insights about the shows that people will have not seen as well as catching up with my co-hosts, all of whom I received messages about being better than me when the shows went out!"
Rumpus Media executive Emily Hudd says: "Working with Romesh on Misadventures is always a joy wherever we go. We're looking forward to him revealing some never seen before moments with the help of his brilliant and illuminating co-hosts, as well as re-living some of the highlights - whether it's wild camping in the Saharan desert, making home brew in Zimbabwe or bathing in boiling mud in a fake volcano in Colombia."
---
For updates, click the button below.
Share this page