Tim Brooke-Taylor RIP
Tim Brooke-Taylor dies aged 79 with coronavirus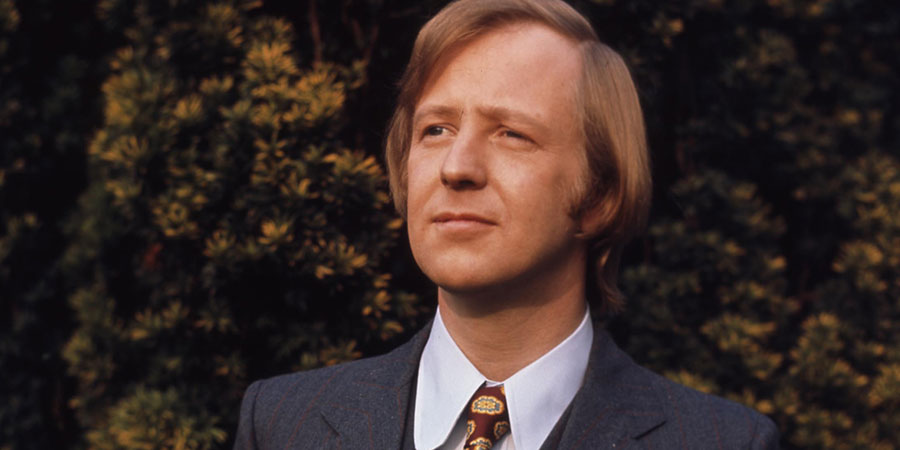 The Goodies star Tim Brooke-Taylor has died at the age of 79.
The comedian, writer and actor had tested positive for covid-19 (coronavirus).
Born in Buxton on 17th July 1940, Brooke-Taylor studied at Cambridge, where he met other comic talent including John Cleese, Graham Chapman, Jonathan Lynn, and his future Goodies partners, Bill Oddie and Graeme Garden.
As part of the Cambridge Footlights theatrical group, he appeared in A Clump Of Plinths at the 1963 Edinburgh Fringe, which became the first Cambridge Circus, with the likes of Chapman, Oddie and Cleese.
The revue was widely lauded and proved an international success with runs in the West End and Broadway, propelling its stars to prominence. They soon moved to BBC radio, and on to television, at the forefront of the decade's satire boom and new wave of comedy.
Alongside Garden, Cleese, Oddie, Jo Kendall and David Hatch, Brooke-Taylor launched radio sketch show I'm Sorry, I'll Read That Again in 1964, running for nine series before evolving into the parlour game I'm Sorry I Haven't A Clue, which is still airing.
Featuring Graeme Garden and Barry Cryer, the "antidote to panel games" last aired in November and will return for its already recorded seventy-third series next month.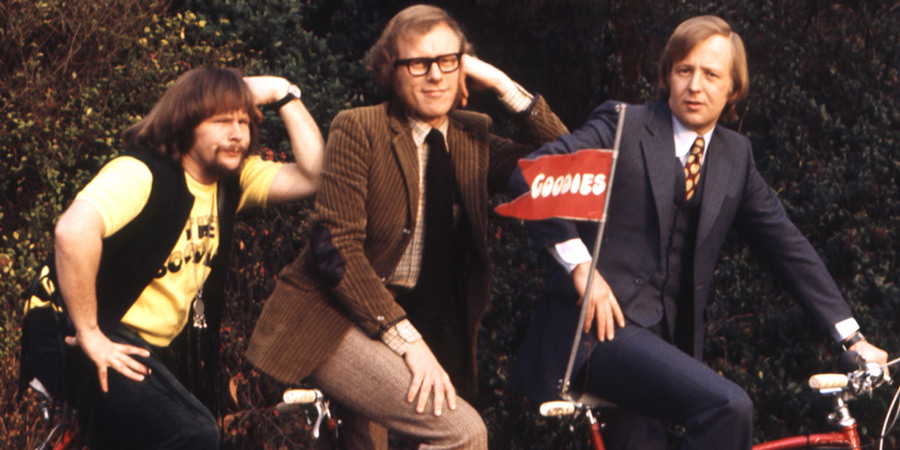 Together with Bill Oddie and Graeme Garden, Tim Brooke-Taylor (right) would establish television sitcom The Goodies, becoming a comedy institution through the 1970s.
Following a group of men offering services for hire to do anything, anywhere, at any time, for anyone, the physical, farcical sitcom ran for nine series across BBC One and ITV, making inventive use of filming technologies and props, and famously causing one audience member to die from laughing.
Garden said today: "I am terribly saddened by the loss of a dear colleague and close friend of over 50 years. He was a funny, sociable, generous man who was a delight to work with.
"Audiences found him not only hilarious but also adorable. His loss at this dreadful time is particularly hard to bear, and my thoughts are with Christine, Ben, Edward and their families."
Tim Brooke-Taylor's other credits include pivotal satire The Frost Report; landmark sketch show At Last The 1948 Show; and his own series, 1968's Broaden Your Mind. Other key credits include Hello, Cheeky!, The Rough With The Smooth, animated comedy Bananaman, and 1980s sitcom Me & My Girl.
His agent said in a statement today: "It is with great sadness that we announce Tim's death early today from Covid-19.
"Joining Footlights in 1960 took him to providing a huge variety of splendid entertainment - television, radio, theatre, film, books, DVDs, CDs, quizzes, etc - all of which he undertook with energy and a great sense of fun. We will remember him for so much but must just mention The Goodies and I'm Sorry I Haven't A Clue.
"He had, of course, many fans whom he always treated cheerfully even after long and exhausting rehearsals and recordings."
Radio 4's comedy commissioner Sioned Wiliam said: "Tim had a long and distinguished career in comedy. He was charming, quick witted and a hugely skilful comic. He was much loved both by our listeners and by his colleagues, and he will be sorely missed by all at Radio 4."
They add: "He was an exceptional client and a pleasure to represent. We're grateful that we have so much of his work to view, read and listen to. In all the time with us and in all his showbiz work, he has been supported by Christine, his wife."
The Goodies were last on stage together at The Slapstick Festival, earlier this year. They recorded a podcast with Richard Herring, speaking about the origins of the team and the cartoons and slapstick stars that influenced them.
Last year, the trio recorded new audio adventure The Goodies - Live In Your Ear, a comedy special for Audible.
---
Share this page