Count Binface for London Mayor
Count Binface to run for London Mayor
Count Binface is to run for London Mayor
The character, who previously contested the General Election, has announced his plans in a video
Count Binface is portrayed by comedian Jon Harvey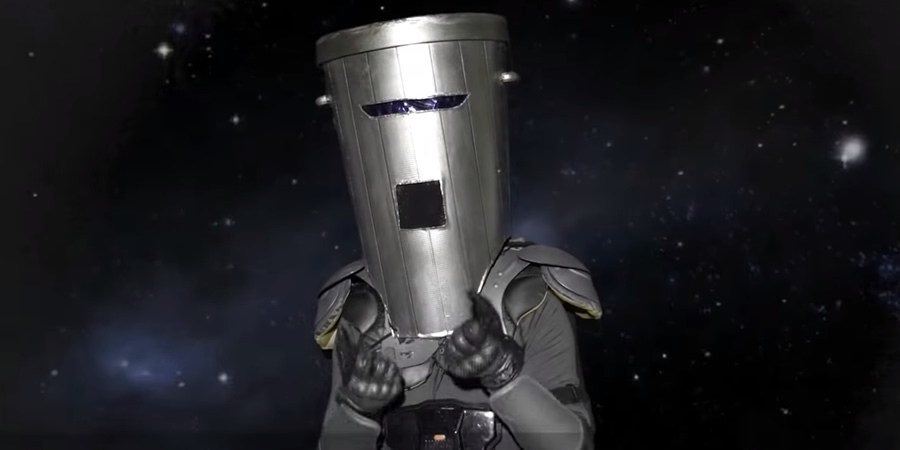 Comedian Jon Harvey, in the guise of Count Binface, is to run for election as the Mayor of London.
A spokesperson for the character said: "More astounding news! The legendary Count Binface, famous for challenging the most powerful earthly political leaders of our times (most recently against Boris Johnson at the last election), has announced his latest project: joining the race to become the next Mayor of London!"
The character revealed his plan in a video:
The comedian is running a GoFundMe campaign to raise funds for the challenge.
Binface achieved seventh place in the December General Election, when he stood in the Uxbridge and South Ruislip constituency, which was held - and retained - by Prime Minister Boris Johnson. He had also stood in the 2017 election in Maidenhead, against then-Prime Minister Theresa May.
Jon Harvey continues to perform live as himself. He will next appear with his treasure-trove show at the VAULT Festival in London this Friday to Sunday (28th & 29th Feb, 1st March). In the show he'll be talking about his career, how Count Binface (and earlier, Lord Buckethead) came to be, and telling the tale of his career, "a comedy odyssey", in general. Info & Tickets
Share this page