Romesh Ranganathan Sky deal
Romesh Ranganathan signs Sky deal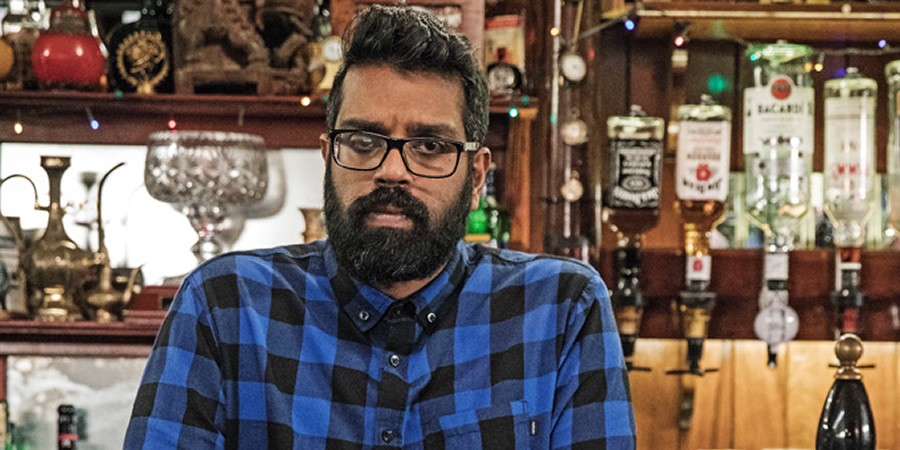 Romesh Ranganathan has signed a first-look script deal with Sky Studios.
The comedian makes his TV projects through Ranga Bee, the production company he co-founded with producer and director Benjamin Green.
The company's output for Sky to date has included The Reluctant Landlord; and the comedy shorts series Romesh Presents..., which was designed to showcase new talent and comedy ideas.
Ranganathan has become a familiar face to Sky viewers, as he is also a regular on sports-based panel show A League Of Their Own, has starred in Rob And Romesh Vs, and hosts the channel's now annual end of year show Romesh's Look Back To The Future.
The new deal will see Ranga Bee working directly with Sky Studios to develop new projects, with Sky providing both development funding and distribution support.
Ranganathan and Green comment: "We set up Ranga Bee to make great comedy shows with both new and established talent and we're thrilled to be partnering with Sky Studios to help further that ambition. We look forward to making innovative and genuinely funny comedy and comedy dramas together. This is also a great opportunity for Romesh to pretend to support other talent."
Gary Davey from Sky Studios says: "Romesh has been entertaining Sky customers for years with his unique style of humour and I couldn't be more excited about this new deal with Romesh, Ben and the whole Ranga Bee team. The Reluctant Landlord is a brilliant show and I look forward to seeing what new scripted comedies we can produce together."
---
For updates, click the button below.
Share this page