Paul Merton in Hairspray
Paul Merton to star in Hairspray The Musical
Paul Merton will star as Wilbur Turnblad in the latest version of Hairspray The Musical
He says: "Doing a duet with Michael Ball is going to be fun"
Hairspray wil run at the London Coliseum for 18 weeks from April 2020. Tickets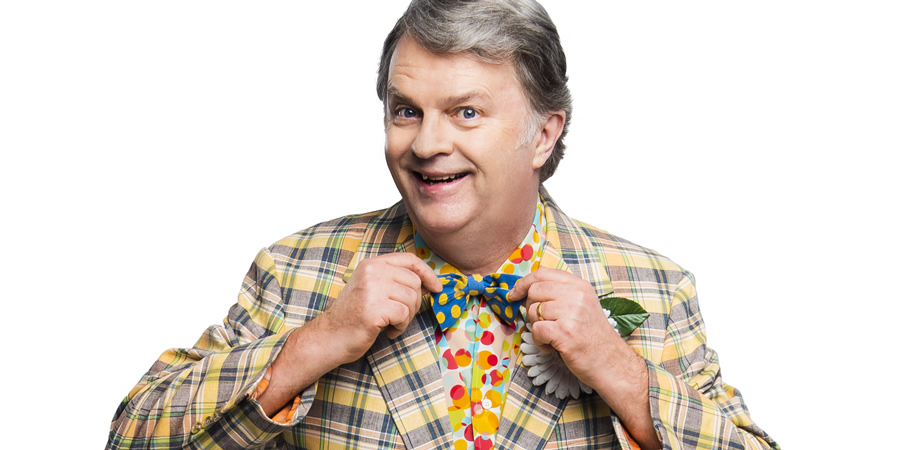 Paul Merton will make his West End debut in Hairspray The Musical.
The Have I Got News For You and Just A Minute star will appear alongside Michael Ball in the stage show, playing the character Wilbur Turnblad.
The producers confirm: "Merton, who will be making his West End musical debut as Wilbur Turnblad, will star alongside Michael Ball, who returns to his legendary, Olivier Award winning role of Edna Turnblad, as the huge hearted, multi-award-winning smash hit musical plays at the magnificent London Coliseum for 18 weeks only, beginning performances on Thursday 23 April 2020."
The original New York production of Hairspray won three Tony Awards, including Best New Musical, whilst the original West End production won four Olivier Awards, also including Best New Musical, as well giving Michael Ball one of his two Olivier Awards for Best Actor in a Musical.
Set in Baltimore in 1962, the musical focuses on Tracy Turnblad, "a big girl with big hair and big dreams". The blurb says: "Can she make it on the local TV dance show, win the heart of teen heartthrob Link Larkin and bring everyone together - whatever their colour, size or hairdo?"
Merton's character Wilbur is Tracy's father. He is married to Edna (played by Ball). Mel Smith, Christopher Walken and Martin Short are amongst the actors to have taken on the Wilbur role previously.
Speaking to The Daily Mail, Merton said: "Doing a duet with Michael Ball is going to be fun. I don't think I'll be giving Alfie Boe anything to worry about."
Talking about the role, he added: "This is a great opportunity to be in something right outside my comfort zone", adding: "I'm aware of what I've got to do, and I'm hopeful of pulling it off."
Referencing the Coliseum venue, he says: "The Marx Brothers played there, as did Charlie Chaplin as a young man. I never thought I'd appear on the stage there."
The cast list for the new London run also features Lizzie Bea as Tracy Turnblad, Marisha Wallace as Motormouth, Rita Simons as Velma Von Tussle and Jonny Amies as Link Larkin.
Tickets are on sale now from sites including Ticketmaster
---
For updates, click the button below.
Share this page