Terry Jones RIP
Python's Terry Jones dies, aged 77
Terry Jones has died after suffering a rare form of dementia
The Monty Python's Flying Circus star was 77
In a long and celebrated career, he worked as actor, writer, director, presenter and author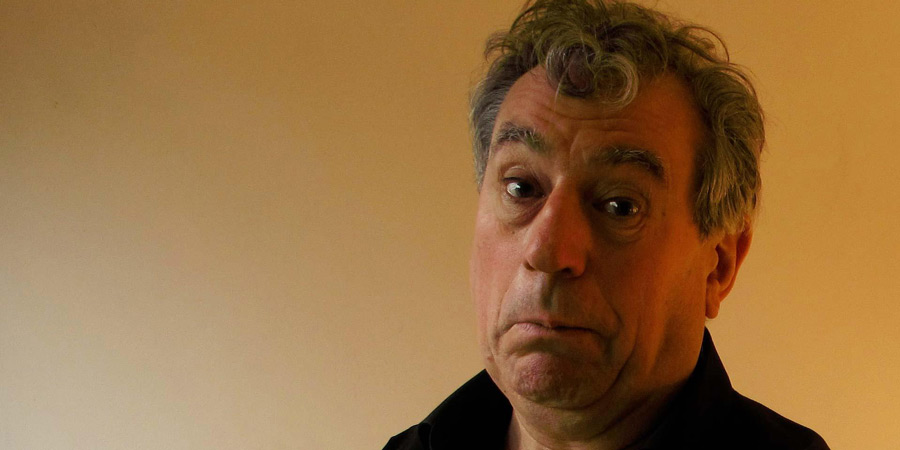 Terry Jones has died at the age of 77.
The Monty Python star, actor, writer, presenter and film director had been suffering from a rare form of dementia.
When his diagnosis was made public in 2016, he quipped: "I've got dementia, you know. My frontal brain lobe has absconded."
A statement issued by his family reads: "We are deeply saddened to have to announce the passing of beloved husband and father, Terry Jones.
"Terry passed away on the evening of 21st January 2020 at the age of 77 with his wife Anna Soderstrom by his side after a long, extremely brave but always good humoured battle with a rare form of dementia, FTD.
"Over the past few days his wife, children, extended family and many close friends have been constantly with Terry as he gently slipped away at his home in north London. We have all lost a kind, funny, warm, creative and truly loving man whose uncompromising individuality, relentless intellect and extraordinary humour has given pleasure to countless millions across six decades.
"His work with Monty Python, his books, films, television programmes, poems and other work will live on forever, a fitting legacy to a true polymath.
"We - his wife Anna, children Bill, Sally, Siri and extended family - would like to thank Terry's wonderful medical professionals and carers for making the past few years not only bearable but often joyful. We hope that this disease will one day be eradicated entirely.
"We ask that our privacy be respected at this sensitive time and give thanks that we lived in the presence of an extraordinarily talented, playful and happy man living a truly authentic life, in his words 'Lovingly frosted with glucose.'"
Born in Colwyn Bay, north Wales, on 1st February 1942, Terence Graham Parry Jones was born into an entertainment family, with his grandparents running the local amateur operatic society.
Moving to Guildford in Surrey at the age of 4, he went to St Edmund Hall at Oxford University. Initially studying English, he moved to a history degree and joined the Oxford Revue dramatic society, where he became friends with Michael Palin.
The pair's creative partnership began long before Monty Python came into being, and lasted some time after the acclaimed Flying Circus television series came to an end.
Sir Michael today said that his former partner was "kind, generous, supportive and passionate about living life to the full".
Aside from the Monty Python canon, their work together included Twice A Fortnight, Ripping Yarns, The Frost Report, Do Not Adjust Your Set, and The Complete And Utter History Of Britain.
Outside of comedy, he followed his love of history with numerous books and television series, including the internationally acclaimed series Terry Jones's Medieval Lives, made in 2004.
John Cleese tweeted: "Just heard about Terry J.
It feels strange that a man of so many talents and such endless enthusiasm, should have faded so gently away...
"Of his many achievements, for me the greatest gift he gave us all was his direction of Life Of Brian. Perfection.
"Two down, four to go."
Eric Idle has said: "I loved him the moment I saw him on stage at the Edinburgh Festival in 1963. So many laughs,moments of total hilarity onstage and off we have all shared with him. It's too sad if you knew him, but if you didn't you will always smile at the many wonderfully funny moments he gave us."
Michael Palin, making his first foray onto Twitter in more than a year, shared the following:
See tweet
---
Share this page