Michael Barrymore documentary
Documentary to examine the death at Michael Barrymore's house
Channel 4 is to air a one-off documentary about the death at Michael Barrymore's house
The 90 minute special will focus on the death of Stuart Lubbock in the comedian's swimming pool in 2001
18 months in the making, the documentary will feature never-before-seen material related to the unsolved case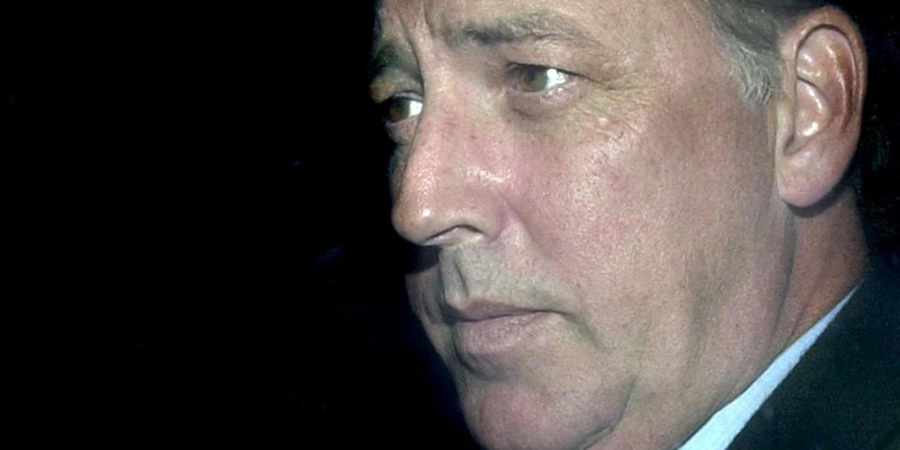 Channel 4 is to broadcast a one-off documentary that will explore the story behind the death of Stuart Lubbock in comedian and TV entertainer Michael Barrymore's swimming pool in 2001.
The 90 minutes special, which has the working title Unexplained, is described as a documentary that will explore "one of the most shocking and controversial unexplained stories of the last twenty years."
The channel says: "In the early hours of 31st March 2001, a phone call is made to Essex Emergency Services to say a body had been found in the swimming pool of television presenter Michael Barrymore. At the time, Barrymore was one of the most popular entertainers in Britain. When paramedics arrived, Stuart Lubbock's lifeless body was found by the side of Barrymore's swimming pool.
"Every detail of the story was poured over by the media. Was it a drug-fuelled orgy? Was Stuart gay? Did Stuart drown or was there another cause of death? Why did Barrymore flee from his home? Would Barrymore's career ever recover from the disturbing event?
"Now, 19 years on, this feature length documentary explores the full story behind one of Britain's most high-profile unexplained deaths, as told by the people closest to it.
"18 months in the making and with access to never-before-seen material from inside one of Essex Police's most controversial unsolved cases. This documentary forensically pieces together the perspectives of the Lubbock family, detectives, forensic pathologists and eyewitnesses, to explore what happened that night at Barrymore's Essex bungalow and the extraordinary events that followed.
"This is a documentary which explores our changing tabloid culture, our relationship to celebrity, and our attitudes to homosexuality, but at its heart is the tragic story of a family still searching for the truth."
Terry Lubbock, Stuart's father, comments: "This documentary is about the questions around what happened to my son Stuart Lubbock. Finally. The story has become so distorted and confused over the years. So much has been said and written. It's time to put all the facts together in one place."
Channel 4 commissioning editor Alisa Pomeroy says: "This film is a reflective piece that tells the story of an unexplained tragedy that unfolded in the glare of an unforgiving media. It sheds light on the complex relationship between celebrity, the criminal justice system and an all-powerful tabloid press in the early noughties, but most of all, it's the deeply moving story of the Lubbock family's continuing quest for answers and justice, nearly 20 years on."
Channel 4's Director Of Programmes Ian Katz adds: "The death of Stuart Lubbock found in Michael Barrymore's pool is one of the most iconic and controversial cases of recent times. This remarkable film, with never before seen police evidence and exclusive interviews with those involved in the investigation, reminds us that 19 years on no one has yet been held accountable for the tragedy."
It has not been revealed whether the comedian and entertainer will appear in the documentary to give his account.
Last year, Barrymore appeared on Piers Morgan's Life Stories to tell his side of the story. He talked in the interview about how the incident brought his TV career to an end, and said: "I'm not 99.9% innocent. I'm 100% innocent, and I'm entitled to walk around with my head held high for the rest of my life". This interview can be viewed in the clip below:
Unexplained, which is produced by KEO Films, will air on Channel 4 later this year.
Share this page